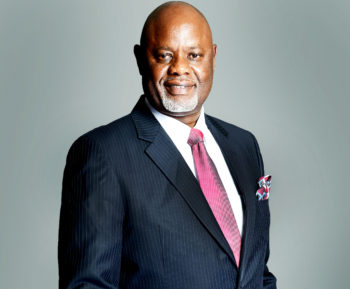 The Ship owners Association of Nigeria (SOAN) has called for an urgent review of government fiscal policies in the shipping sector to revive the industry and attract foreign investment.
President of SOAN, Engr. Greg Ogbeifun who made the call in a chat with newsmen at the weekend in Lagos while announcing the 2017 Annual General Meeting of the association, said the poor fiscal policies of the government have put Nigeria and Nigerian operators at a disadvantaged position in the global shipping market.
He said the federal government's plan to float a national carrierwith a Singaporean firm, Pacific International Lines (PIL), in 2016 failed because of the obsolete tax laws that the foreign partners felt would make it impossible to recoup their returns.
Ogbeifun lamented that Nigeria at present cannot boast of a single crude oil tanker due to paucity of funds and overbearing fiscal policies even as he faulted the Nigerian Maritime Administration and Safety Agency (NIMASA) for its failure to disburse the Cabotage fund over the years.
He said, "I was part of the delegation that went with the Minister of Transportation to Singapore in 2016 during the signing of the MoU. Along the line, after we had signed the MoU in Singapore with PIL, the company came up with issues as regards our local tax laws.
"Firstly, PIL made reference to our local laws that will not make the agreement viable. And they put it in black and white that unless some of these laws are reviewed, it will be hard for them to fly the Nigerian flag. That was the biggest setback for that MoU.
"This is also affecting our crude oil tanker quest. We have to decide if we want these things to happen in Nigeria. Let's review our laws, just like what Malta did. Malta turned around its maritime administration by reviewing its tax laws. Malta made its tax laws attractive for international participation and today that country is the envy among maritime nations. 
"What are we talking about? If you are an American, or a Briton or a Greek, and you decide to buy a crude oil tanker that will fly your country's flag, the government has a law that allows you to bring in your tanker into your country on zero duty payment. 
"In Nigeria, if you are bringing in a canoe, a tugboat, speedboat or a tanker, the sum total of the importation cost that you will pay is about 14 per cent. So if you buy a crude oil tanker for $100 million, if you take it to America, you will pay zero duty as long as it is carrying an American flag, same in the United Kingdom and Greece. But if you bring it to Nigeria, you will pay $14 million even when it is flying Nigerian flag.
"Again, you have to remember that Nigerian flagged tankers will be competing with foreign flagged tankers in the same market, so automatically, the Nigerian flagged tanker is already disadvantaged." 
Ogbeifun said the SOAN meeting is expected to bring together all ship owners in Nigeria, policy makers and captains of industry to examine measures by which the fortunes of the maritime industry can be improved upon so as to add value to the nation's economy.