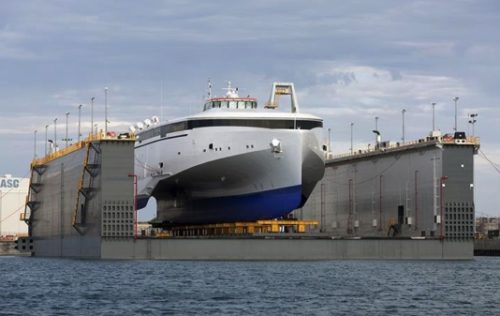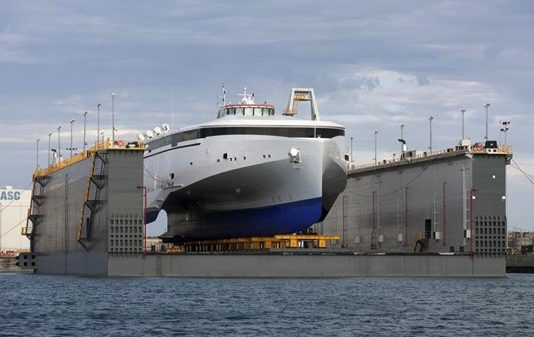 Two Niger Delta groups – the Pan-Niger Delta Forum (PANDEF) and the United Niger Delta Energy Development Security Strategy (UNDEDSS) – have urged the Federal Government to relocate the multibillion naira floating dock acquired by the Nigerian Maritime Administration and Safety Agency (NIMASA) to the Niger Delta region.
SHIPS & PORTS have published several reports in the past about how the N50billion floating dock has remained idle on Lagos waters, gulping hundreds of millions of naira monthly without creating any value in return. 
The two organisations made the call during a webinar organised on Monday in Lagos to mark the 93rd birthday of PANDEF leader, Edwin Clark.
The meeting was aimed at x-raying the Niger Delta economy after the COVID-19 lockdown.
According to the Niger Delta leaders, the floating dock will be "the ideal enterprise for President Muhammadu Buhari to inaugurate in post-COVID -19 Nigerian economy". 
A statement issued by UNDEDSS Executive Secretary and General Secretary of PANDEF, Tony Uranta, said, "Relocating the dry dock project to the Niger Delta will be the biggest investment in the Niger Delta, post-COVID-19, and will open up the economy of the region."
"Our appeal is that the dry dock be moved permanently, installed and inaugurated in Delta, considering the contributions of the region to the nation's economy.
"The dry dock is lying fallow in the waters of Lagos State and should be taken to Delta, next to the Maritime University, to provide practical knowledge to the students.
"The dock, if located in the Niger Delta, will open up the region and make it more viable, including the employment it will generate and the trainings on ship building processes," he said.
Uranta said that the meeting had set up a committee headed by Prof. Utomi to look at its institutions, state leaderships and contributions of its elected members in the National Assembly to the development of the region.
Uranta reiterated the groups' position supporting the audit of the Niger Delta Development Commission (NNDC) as ordered by the Federal Government and cleansing of the Ogoni land oil spills.