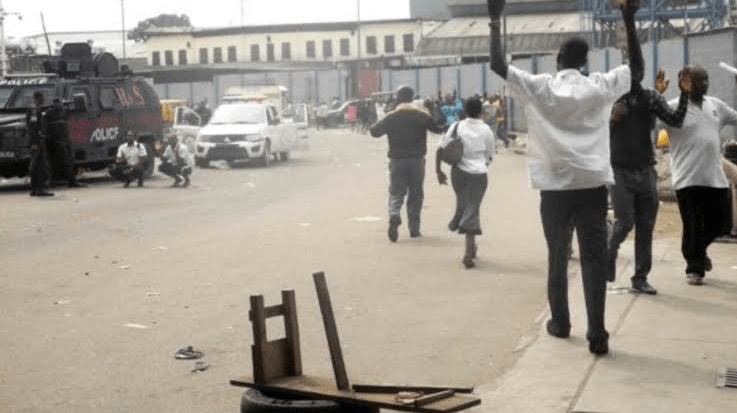 Street urchins, popularly known as area boys, and the Lagos State joint security team engaged each other in a gun duel in the Tin Can Island Port Complex area on Tuesday.
The joint security team is made up of the military, policemen and officials of the Lagos State Traffic Management (LASTMA).
SHIPS & PORTS reported exclusively on Monday that street urchins popularly known as "area boys" or "agbero" fought for control of illegal toll collection from truck drivers on the Tin Can port access road.
Eyewitnesses said the joint security team arrived the Tin Can port first gate to dislodge the warring miscreants, who are also allegedly responsible for criminal activities in the area.
It was learnt that the "area boys" attacked the security team with stones and bottles.
"To dislodge the urchins, the task team fired tear gas at the raging crowd of hoodlums. Commercial motorcycle riders joined to resist the move and there were sporadic gunshots," an eyewitness said.