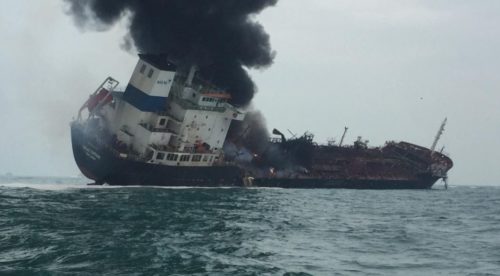 One person was killed, while 23 were rescued when an oil and chemical tanker caught fire off Hong Kong's Lamma Island on Tuesday, the police said.
The 17,000-tonne Vietnamese-flagged Aulac Fortune, built in 2010, arrived from Dongguan in China at 3:01 am on Monday and anchored at the South Lamma Dangerous Goods Anchorage in Hong Kong, according to the Marine Department.
Officials said the incident was the first major oil tanker fire in Hong Kong waters in at least three decades as rescue operation continues.
A picture of the coastal oil tanker posted on a police Facebook page showed it listing with black smoke pouring from the hull.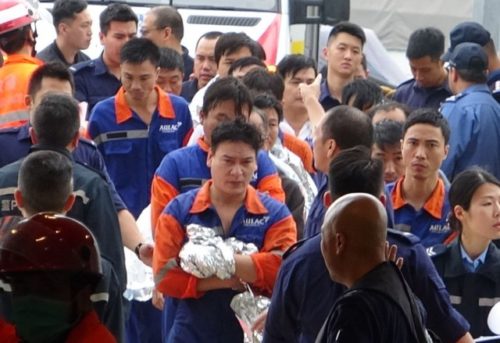 Residents of the nearby island of Lantau said they heard a big blast which rattled doors and windows.
"It felt like when there is a strong typhoon, when the wind shakes your doors violently. It was really strong," said the woman, Rhea Nee.
"I thought maybe there was an earthquake. I saw my neighbours all coming out of their houses. The windows of my house were shaking."