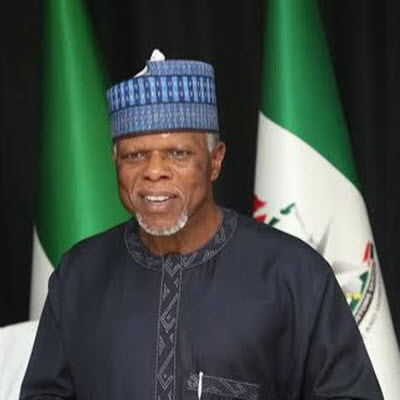 There was network failure on the Nigeria Customs Service (NCS) server during the launch of the Nigeria, Benin bilateral connectivity platform last week at the Economic Community of West African States (ECOWAS) Joint Border Post, Seme- Krake.
The Customs server had experienced hitch when the technical team made effort to demonstrate the wrkings of the system to stakeholders.
The new system, which is expected to help achieve information and data exchange by both countries, is being operated through an intermediate server managed by Webb Fontaine Nigeria Limited.
Speaking with SHIPS & PORTS on the development, a former Chairman of the Association of Nigerian Licensed Customs Agents (ANLCA), Seme Border chapter, Lasisi Bisiriyu, urged the Nigeria Customs Service to ensure continuous upgrade of its system in order to fully achieve the objective of the bilateral connectivity.
He said the issue of server failure, if not properly addressed, will pose a major problem to agents operating at the border.
He said, "The interconnectivity is good. It will increase the revenue generation of government through Customs and help reduce fraudulent activities to its barest minimum. But the issue of network failure has always been a problem.
"Customs needs to upgrade its system because I don't know how they do it abroad that they don't have system failure. They should try as much as they can to upgrade the system. This is the only worry we have about the Nigeria, Benin Republic connectivity."
The ANLCA chieftain also complained about the deplorable state of the Mile 2-Badagry-Seme Expressway, which he said has caused huge revenue loss to importers. He called on the government to expedite action in fixing the road.
"The bad road is causing huge loss to importers. Most of the importers, by the time they import their goods, their truck will get stuck and goods damaged due to the bad roads. Just recently, the Federal High Court of Lagos instructed the Federal Ministry of Works to have immediate upgrade and rehabilitation of the road. The State Governor, when he visited, said his priority is the road. He came to site and asked the contractor to start work but till date we have not seen them start work. Even with the palliative work that they awarded for N63 billion; if the contractors work today, they will not work tomorrow. We are appealing to government on this road because this road is the gate way to Africa. If we want to enjoy the full benefits of the Customs connectivity, the road has to be fixed," Bisiriyu said.
On his part, a licensed customs agent, Patrick Ozobialu said, "We need this kind of connectivity to facilitate trade but the only problem we may have in future is the server problem. Our job might be stuck for days at Benin. So we advise Customs to upgrade its server so that there will not be server failure with this new platform."