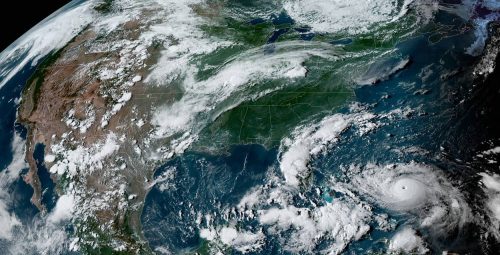 The Port of Jacksonville and Fernandina have been closed to commercial traffic as the US Coast Guard (USCG) prepares for the arrival of Hurricane Dorian.
Condition "Yankee" has been set for Jackonsville and Fernandina ports meaning that they are closed to all commercial traffic and transfer operations. With no safe havens in these ports USCG is advising all vessels over 500 gt to depart.
Meanwhile in the Jacksonville Coast Guard sector crews from Coast Guard Stations Mayport, Port Canaveral, and Ponce De Leon Inlet have been making preparations to evacuate assets and crew members.
In the Port of Charleston the USCG has set condition "X-Ray" in expectation of the arrival of tropical winds in the next 48 hours from Hurricane Dorian, the port remains open to commercial traffic and cargo operations and has increased its readiness for heavy weather.
For the port of Virginia the condition "Whiskey" has been set due to predicted sustained tropical storm force winds generated by Hurricane Dorian that may arrive in the coming days.