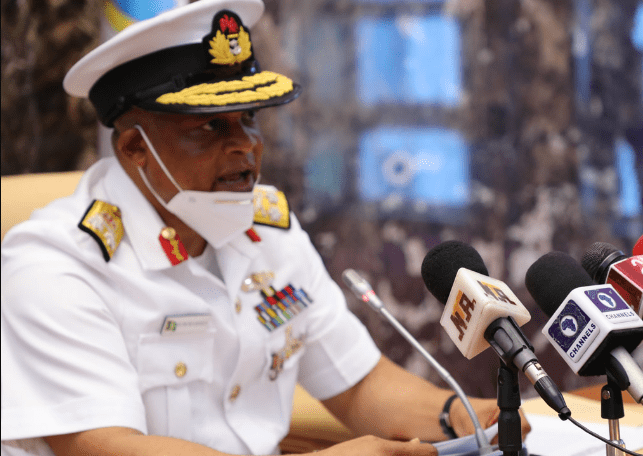 The immediate past Chief of Naval Staff, Vice Admiral Ibok-Ete Ekwe Ibas on Friday said there were still many officers of the Nigerian Navy conniving with illegal bunkers, sea robbers, oil thieves and other maritime criminals to undermine existence of the country.
Ibas, who stated this at Navy headquarters in Abuja when handing over to his successor, Rear Admiral A. Z. Gambo, described the action of such officers as "sad and regrettable", saying negligence of the officers at their duty posts are aggravating challenges in maritime sector.
He said, "I must at this juncture also spare a few words for the bad eggs among us. Like any other organization, the Service has its own fair share. I refer to all those who mindlessly subvert the system at every opportunity.
"Our experiences in their treachery of connivance with some criminal elements, complicity in crime commission, negligent performance of duty permitting aggravation of cases in some instances, the disrepute to the institution of the Nigerian Navy in their less than professional conduct through alleged unethical behaviours, marring the otherwise lauded efforts of our prosecution of infractions, were very sad and regrettable commentary in an otherwise glowing commendable and exemplary service from you all.
"I urge this band of undedicated personnel to please make a turnaround promptly, and reclaim traction to a fulfilled and successful career. I am still hopeful that you would, after pondering on this, reconsider your disposition, choose the path of honour in clear appreciation of the essence of service to your fatherland."
Ibas said his administration as naval boss, despite all the odds, had suppressed criminalities in the maritime sector.
The new Chief of Naval Staff Rear Admiral Gambo vowed to ensure all legacies left behind by Ibas were built on with a view to repositioning the Nigerian Navy.