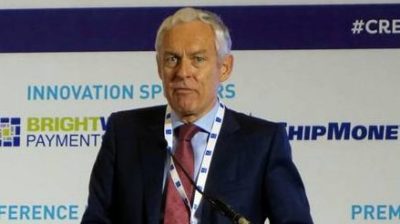 Even as the Philippines struggles to comply with European standards of implementation for the STCW Convention, International Chamber of Shipping (ICS) chairman Esben Poulsson has issued a call in Manila for a comprehensive review of the convention to meet current and future demands.
Speaking at the CrewConnect Global conference in Manila, Poulsson noted that despite the presence of the STCW Convention to provide global standards for safety, training, certification and watchkeeping an increasing number of companies provided additional training and required supplementary company assessments prior to seafarer deployment.
While this is any company's own prerogative, it is the reason behind additional measures and requirements that concerns ICS. 
"The subjects of such training and the possible underlying motivation to conduct extra assessments indicates a bigger issue with STCW and whether as it is it still delivering today," Poulsson said.
While STCW was amended in 2010 these changes are seen by ICS as more of interim measure, with the last major overhaul coming in the 1995 amendments.
"In brief the 2010 amendments may have only been an interim provision adding new training and certification requirements without removing outdated requirements or making structural requirements to accommodate new elements this has resulted in STCW becoming heavy and cumbersome. So is STCW fit for purpose? In our view probably not," he stated.
ICS believes a comprehensive review of the STCW Convention is needed, more akin to the 1995 amendments, to make sure this critical pillar in international safety for shipping remains relevant in the face of rapid technological and regulatory change.
"Regulatory efforts at IMO are currently fervently focused on environmental matters and safety matters to which seafarer training standards are central are not receiving the priority they deserve," Poulsson stated.
With its already nine years since the last amendments in 2010, ICS sees four priority goals for a new comprehensive review of the international regulation.
First it must secure future and relevance of STCW requirements, with global regulation the key factor. Secondly it must deliver competent seafarer to meet shipowners needs. Thirdly it has to respond and adapt to technological change and automation in the industry. And fourthly it must seek to improve transparency and implementation. 
"We own and operate ships not maritime education or training institutions, shipowners are the customers," Poulsson stated.
"There has to be more transparent and robust monitoring of national training to ensure STCW delivers quality seafarers," he added.  
Copyright Ships & Ports Ltd. Permission to use quotations from this article is granted subject to appropriate credit given to www.shipsandports.com.ng as the source.