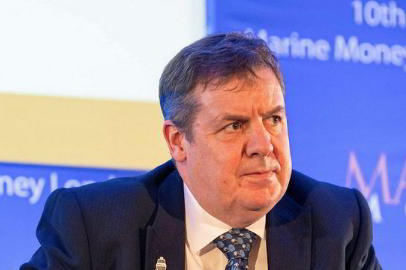 As the maritime industries come under growing pressure to act now on decarbonisation, the International Chamber of Shipping (ICS) has proposed a global carbon levy.
The "Climate Fund" was proposed ahead of COP26 and at time when shipping faces moves for regional or national level actions such as the EU's plans to shipping in its Emissions Trading Scheme (ETS) under its "Fit for 55" package.
The carbon levy would apply to all ships over 5,000 gt trading globally based on Market Based Measures (MBM).
The ICS believes this would be "strongly preferable" unilateral or regional measures noting the EU ETS only applies to 7% of global shipping.
The levy-based MBM has been proposed to the International Maritime Organization (IMO) with co-sponsorship from Intercargo. Funds raised from the levy would go into an IMO Climate Fund to accelerate the development of new fuels and infrastructure.
The new carbon levy proposal comes on top of an existing proposal by the industry to the IMO for a $2 per tonne bunker fuel levy to create a $5bn R&D fund for shipping decarbonisation. Discussions on the creation of an International Maritime Research Board through the fund were effectively parked at last IMO Marine Environment Protection Committee (MEPC 76) meeting in June, for resumption at the next session. The ICS has called for the fund to be approved at the next session in November this year.
"What shipping needs is a truly global market-based measure like this that will reduce the price gap between zero-carbon fuels and conventional fuels.
"The rapid development of such a mechanism is now a vital necessity if governments are to match actions with rhetoric and demonstrate continued leadership for the decarbonisation of shipping.
"There's no question that improvements in technology can enable the transition to zero-emission shipping. However, huge leaps must still be taken if we're to achieve the readiness levels needed for deployment at scale. This includes building the necessary infrastructure to support such as transition.
"We need to be able to put zero emission ships in the water by 2030 without challenging price and safety issues. If the IMO lends it's backing to our proposal, then we may yet be able to change this and deploy technologies economically and equitably," the Secretary-General of ICS, Guy Platten, said.