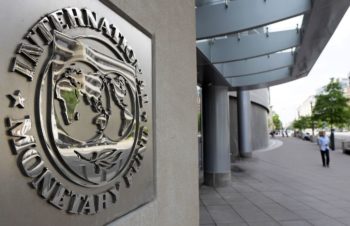 The International Monetary Fund (IMF), has predicted that Nigeria and other Sub-Saharan countries would grow their economies by an average of 3.4 percent in 2018, from 2.8 percent in 2017.
IMF's Senior Resident Representative and Mission Chief for Nigeria, Amine Mati,
made this known on Monday during the public presentation of the Spring 2018 Issue of the Sub-Saharan African Regional Economic Outlook (REO) in Lagos.
The theme of the presentation was, "Domestic Revenue Mobilisation and Private Investment."
He noted that about two-thirds of the countries in the region could experience the growth riding on the back of stronger global growth, higher commodity prices and improved capital market access.
Mati however, said on current policies, average growth in the region was expected to decline below 4 percent over the medium term.
He said, "Across countries, economic outcomes are far from uniform. Oil exporters are still dealing with the legacy of the largest real oil price decline since 1970 with growth well below past trends and rising debts."
Mati called for a prudent fiscal policy to rein in public debt, while monetary policy must be geared toward ensuring low inflation.
He advised the countries to also continue to pursue structural reforms to reduce market distortions to increase private investment.
Mati said this would strengthen revenue mobilisation to give governments the means to invest in physical and human capital as well as social infrastructure.
He, however, said domestic revenue mobilisation was one of the most pressing policy challenges facing sub-Saharan African countries.
According to him, nearly all African countries are seeking to raise revenue to make progress toward their sustainable development goals while preserving fiscal sustainability.
"Despite substantial progress in revenue mobilisation, sub-Saharan Africa was still one of the regions with the lowest revenue-to-GDP ratio," he said.