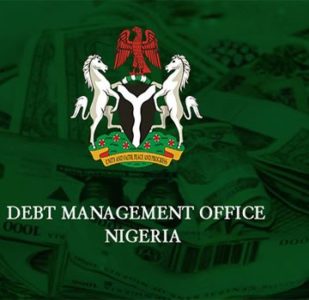 The Director General of Debt Management Office (DMO), Patience Oniha, on Monday said the Federal Government must take loans to fund the 2018 budget and the capital projects.
Oniha made this known while speaking at the public presentation of the Spring 2018 issue of the International Monetary Fund Regional Economic Outlook for Sub-Saharan Africa in Lagos.
She said Nigeria cannot claim to be an oil-producing nation like Saudi Arabia.
She said, "We have since realised we should not be benchmarking ourselves against these countries. We borrow because there is a revenue shortfall."
"The National Assembly passed the budget last week and we know it was higher than what the executive presented. So, as a debt manager, what I am looking for is to see where the funding of that incremental size may come in from."
"At the end of December 31, 2017, Nigeria's total debt stood at N21.73 trillion.
"All of government's borrowings were targeted at infrastructural development. Without borrowing, we won't be able to deliver on the budget and I think we should be clear about that and a lot of that went into capital projects."
The Federal Government, through the DMO, issued a number of debt instruments like the Sukuk, Savings bond, Eurobond and Green bond last year.
Proceeds from the Suku was used to fund the construction of 25 major roads across the country.