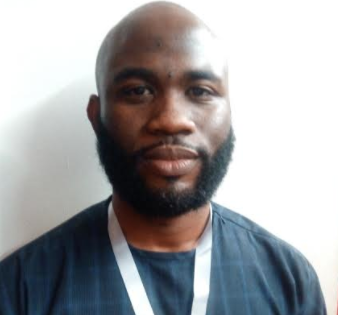 Technology is the best approach because you cannot stop what you cannot see. Most times, the ships coming in don't know where the militants are coming from. But with the application of technology and other equipment like, helicopters flying 24hours and speed boats faster than what the militants are using, we will be able to fight and defeat insecurity.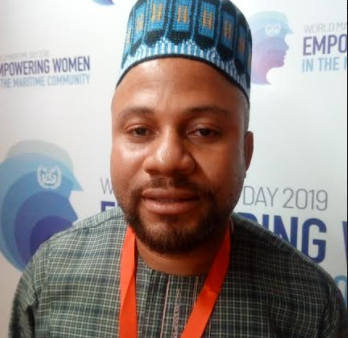 First of all, our maritime security challenge is majorly at the Gulf of Guinea, which is affecting us. So, in other to beef up the maritime security, we have to employ some tactical approach. We have to imitate the international community. Imitate some of the countries that are ahead of us since their maritime domains are more secured than ours. We have to work on our Navy, NIMASA has to be equipped and Marine police have to be equipped also. Recently, Mr. President signed some MOUs with some companies which were facilitated by Minister of Transport, Rotimi Amaechi, to secure our maritime domain. The IMO member states are looking at Nigeria as a poor member state because our maritime domain is not secured. There is a report which says that Nigeria loses billions of dollars annually to maritime insecurity.  So, if we can secure the Gulf of Guinea very well, it can generate more income for Nigeria.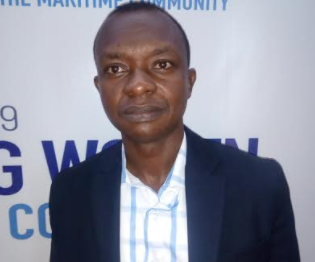 Well, the challenges are enormous. But I think as it stands right now, we actually need technology to address maritime security challenges. We have tried it manually and it has not worked over the years. For instance, we have had organizations that were contracted to protect our pipelines but that never worked. I think what Government should do now is to look at best technologies applicable to the maritime sector.  We have certain Apps in places like Canada, Australia, and Russia that are being used to protect their own maritime sector and I think we can do same right here. I don't see any reason why we don't have cloud sky technology that can oversee our waters. I don't see any reason why we don't have technologies that can be attached to lighthouses and as it stands right now, we don't have central watch houses on our waters which is a major challenge. For us to move forward in addressing technology issues as related to the maritime sector, especially in the Gulf of Guinea, which for now is very susceptible and vulnerable to crime and criminality, I think Government at all levels should come together. Let's have the best technology. In places like China, they are using drones to address their own challenges. What are we doing here, nothing!  We are still going the analogue way, the manual way. So, I think we need to look at technology. It is only technology that would help us to address the challenges we have in the maritime sector. These challenges cost us a lot in the industry to the fact that our government is losing revenue due to maritime challenges, losing human resources and capital to insecurity in the maritime sector. All hands must be on deck. Also, maritime practitioners must understand that they have a role to play to work with Government and Government must be open-minded, very liberal to listen to the practitioners in the industry. Without that, we will remain where we are.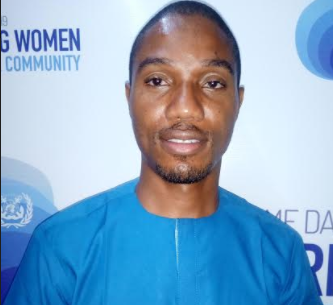 They will need a whole lot of investment into maritime security. Globally, Nigerian waterways have greater threats. The most dangerous waterways in the whole world are the Gulf of Guinea. The rate of crime, terrorism, hijacking, piracy, all sorts of things happening there is very alarming. A lot of investment needs to be done in terms of equipping Nigerian Navy, NIMASA and other agencies that work on the waterways. It is about the government shifting their focus, solving the security issues than talking about it because we are losing a lot of money.  Oil bunkering is going on, they are taking our oil every day, shipping it out of the country. We are losing billions of dollars annually and that's huge. Let's say 10 percent of what is being stolen is invested into securing the axis, we'll get more revenue to our country and also foreign shipping companies won't be scared of coming to do business with us.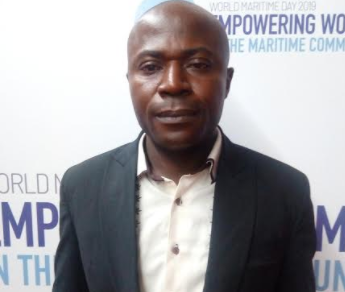 In my own opinion, the Federal Government should adopt the security approach stated by the International Maritime Organisation (IMO). They also need to work with our Nigerian Navy, NIMASA, NPA, NIWA and all the maritime federal security agencies so that they can be able to curb the piracy going on within our Nigerian waters.
Copyright Ships & Ports Ltd. Permission to use quotations from this article is granted subject to appropriate credit given to www.shipsandports.com.ng as the source.