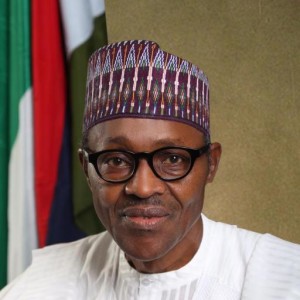 The International Monetary Fund (IMF) is expected to warn Nigeria its economy needs urgent reform, according to a report seen by Reuters that could delay talks over $1.4 billion in much-needed international loans.
The Washington-based fund will urge Nigeria, a major oil producer, to introduce immediate changes to its exchange rate policy and say its recent reform plan is not enough to drag Africa's biggest economy out of recession, according to the 68-page report.
"Much more needs to be done," the IMF said in the document, written after a final meeting between its representatives and top officials in the capital Abuja before the fund issues its verdict on Nigeria's economy, expected on March 29.
"Further actions are urgently needed," it said.
The report – from the fund's acting secretary and addressed to members of its executive board – is set to form part of the IMF's verdict, though Nigeria can request alterations.
Three people familiar with the negotiations said it would send an important signal to institutional lenders.
The World Bank has been in talks with Nigeria for a loan of at least $1 billion for more than a year and the African Development Bank (AfDB) has $400 million on offer, but discussions have stalled over economic reforms.
"The tone of the IMF will be critical in terms of signalling," said one of the people familiar with the negotiations, who spoke on condition of anonymity because they were not authorised to speak to media.
Two of the people with knowledge of the loan talks said the lenders were unlikely to withhold funding entirely.
President Muhammadu Buhari has rejected a devaluation of the naira currency and backed curbs imposed by the central bank that force firms to buy dollars needed for imports for a premium on the black market.
Nigeria has at least five exchange rates – the official one, a rate for Muslim pilgrims travelling to Saudi Arabia, one for school fees abroad and a retail rate set by licensed exchange bureaus.
The IMF said that if Nigeria did not remove foreign exchange restrictions and unify the exchange rates, it risked "further deterioration in (forex) reserves" and "a disorderly exchange rate depreciation".
The report said Nigeria should also tackle its over-dependence on oil, low government revenues, a large infrastructure deficit, a rising debt service and double-digit inflation.
Nigeria has not asked the IMF for fiscal support. An IMF spokeswoman declined to comment.
A spokesman for the presidency directed inquiries to the ministries of finance and budget and national planning. The finance ministry and central bank did not respond to repeated attempts to seek comment. A budget and planning ministry spokesman declined to comment.
A World Bank spokeswoman said the lender was continuing its discussions with Nigeria and other partners and "will determine with the government the most appropriate lending instrument to support the implementation" of reform plans.
The AfDB declined to comment.
POLITICAL RISK
Earlier this month, Nigeria released an Economic Recovery and Growth Plan (ERGP) for 2017 to 2020 calling for a market-determined exchange rate. But it offers few concrete steps.
The ERGP "is more optimistic on growth than (IMF) staff… does not explicitly call for tighter monetary and fiscal policy in the near term, and assumes no immediate change in exchange rate policy – all of which are essential to reduce vulnerabilities and increase investors' interest," said the IMF.
Delays in adopting these policies increase vulnerabilities and risk reforms being politicised ahead of the 2019 elections, the IMF said.
Adoption of a fully flexible exchange rate would likely see the naira, which is propped up by the central bank but trades around 30 percent weaker on the parallel market, plummet in value.
Buhari, a 74-year-old former military ruler who led the country for 20 months in the 1980s, resisted pressure from the IMF and World Bank to devalue the naira in his previous tenure before being deposed in a coup.
Two of the people with knowledge of the negotiations said even without the IMF's proposed reforms, the World Bank and AfDB were likely to offer the loans to Nigeria.
"There might be some eye-rolling but then they'll still go through with the loans," said one, a diplomat, adding that the World Bank could offer its money in tranches as a way of holding back and enforcing reforms.
The report said Nigeria should articulate a sustainable fiscal policy and adopt structural reforms to diversify the economy away from its dependence on oil and promote competitiveness.
"The outlook is challenging, with growth expected to remain flat and macroeconomic imbalances to persist," it said.