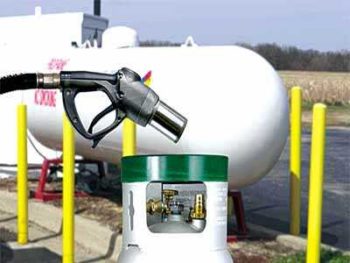 The little or no development in the domestic gas supply to has been blamed on inadequate gas pipeline infrastructure in the country.
The Director, Department of Petroleum Resources (DPR), Mordecai Laden, disclosed this at the 2017 DSO Stakeholders' forum, held in Lagos.
According to Laden, the Federal Government had introduced the National Domestic Gas supply and Pricing Regulation to provide regulatory framework that underpins the strategy to leverage the full potential of gas to achieve significant impact on the economy and its GDP.
"The DPR in its responsibility will then allocates DSO to the E&P companies yearly based on the National Gas Requirement. The policy is focused on jump-starting and sustaining gas supply to the domestic market to enable usage in gas to power, gas-based industries and commercial subsector.
"However, inadequate gas pipeline infrastructure is our major challenge in the domestic gas supply and market growth."
He said the available gas infrastructure in the country was largely limited to the Escravos Lagos Pipeline System (ELPS), adding that most of the other gas pipelines were project specific, point-to-point and lacks flexibility.
Laden noted that the government at the moment, had begun the implementation of a nationwide gas infrastructure blueprint with the aim of connecting all key supply sources to markets across the nation.
The DPR boss added that work is currently ongoing on a number of gas pipeline infrastructures at various locations in the country, saying "these interventions will increase the carrying capacity in-country which I believe will boost investor confidence in the sector."