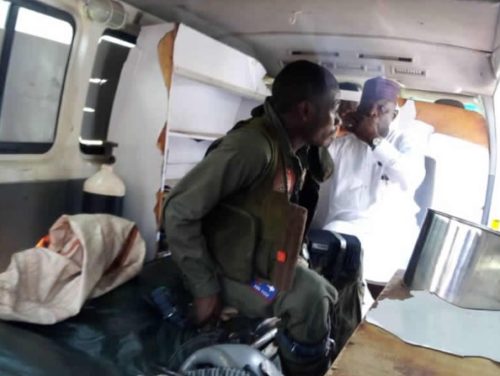 Two aircrafts belonging to the Nigerian Air Force have suffered a casualty in the Katampe area of the Federal Capital Territory, Abuja, on Friday.
It was learnt that the aircrafts were taking part in the rehearsals for the 58th Independence Day celebrations when they reportedly collided and a crash was said to have occurred.
The number of people injured in the incident could not yet be ascertained, as efforts were still on-going by the military to attend to the situation.
The NAF Director of Public Relations and Information, Air Commodore Ibikunle Daramola, who confirmed the incident, said no lives were lost in the mishap.
"I wish to confirm an air incident involving two NAF aircraft taking part in the 58th Independence Day celebrations. Thankfully, no lives were lost," he said.