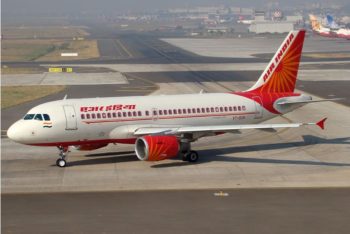 Several Indian airlines, including the country's biggest carrier IndiGo, on Friday proposed creating a no-fly list to ban unruly passengers, a day after a lawmaker admitted assaulting an official from state-owned carrier Air India.
Air India and member airlines of the Federation of Indian Airlines (FIA) that includes IndiGo, owned by InterGlobe Aviation, Jet Airways, SpiceJet and Go Air have proposed creating the country's first such list.
"Such customers are not welcome on our carriers and we seek the support of the government and security agencies to enforce such a 'no fly' list," FIA said in a statement on Friday.
Lawmaker Ravindra Gaikwad, a member of the Shiv Sena political party, hit an Air India official with his slipper after being asked to disembark the plane when it landed in Delhi.
Gaikwad was enraged at not getting a business class seat on the flight, despite being told that the airline only had economy seats. He refused to get off the plane for an hour which delayed Air India's next flight, the airline said on Thursday.
Gaikwad told reporters on Thursday that he hit the Air India official 25 times with a slipper. He said he did not get off the plane because his complaint had not been addressed.
Air India has filed a police complaint against Gaikwad.
IndiGo cancelled Gaikwad's ticket for a scheduled journey for Friday evening, a spokesman said. FIA and Air India too have decided to ban the lawmaker from flying on its flights.
India's aviation minister Ashok  Raju told reporters on Friday that action would be taken and that lawmakers are not above the law.
The incident sparked outrage in India and on social media networks, with people questioning the misuse of privileges granted to Indian lawmakers. On Twitter, #RavindraGaikwad was a top trending topic in India on Friday.
"This is how lawmakers make mockery of rule of law," said Twitter user Yashwant (@yashwant_7).