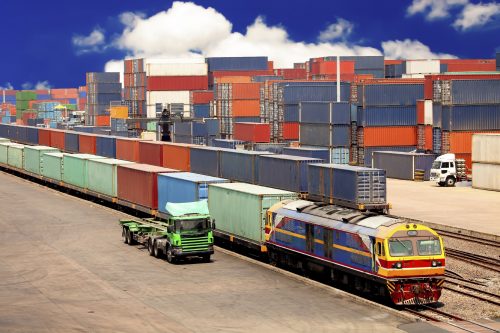 President, Chartered Institute of Transport Administration (CIoTA) Nigeria, Bashir Jamoh, has reiterated his administration resolve to work with the Federal Government in ensuring that intermodal transport system is achieved to enhance effectiveness of the transport industry.
Speaking while fielding questions from newsmen in Lagos last week, Jamoh said the government is committed and sincere about driving intermodal transportation in the country, stating that the institute would not hesitate to provide professional advice to the government as the need arises.
He said the need for intermodal transport system as a panacea to the intractable Apapa gridlock cannot be over emphasized especially with the proposed Badagry and Lekki deep seaports project.
According to him, "The first thing The Chartered Institute of Transport Administration will have to do is the advocating for intermodal transport system. The government is also thinking of connecting the port to the rail because the deep sea ports are coming. The Badagry and Lekki deep Seaports are coming, so in all this areas, the institute will do its best and help government in terms of policy development and producing best quality professionals that will be able to address such issues.
"When you look at the capacity of the Apapa and Tincan Island port at inception, it use to much lower but today, they exceed more than 80 percent of the capacity they have. So we need to enlarge the port for us to be able to compete to the global standard in terms of with ports in African. Most of our businesses have been taking away by these ports because of inefficiencies of our own ports due to the size of the ports.
"If we try to address the issues of containers on the roads, we would have removed more than 40 percent of our problem in terms of the Apapa gridlock is being solved.
"The institute will concentrate on the issue of development of intermodal transportation in the country where we can be using the rail to air and the roads. We will ensure that all the sectors are vibrant particularly the pipeline transportation where we don't have a passion for it in this part of the world."