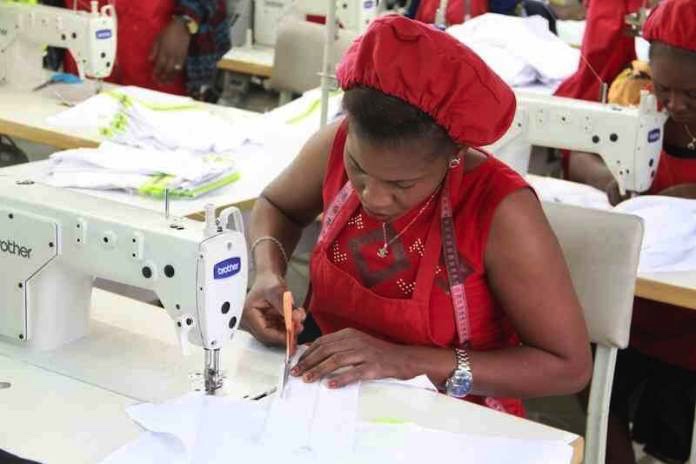 The Paramount Ruler of Onne Clan, Rivers State, His Royal Highness King John Dennis Osaronu has poured encomiums on the management of leading oil and gas logistics giant, INTELS Nigeria Limited, for the huge positive impact it has created in the community.
Speaking in his Palace in Onne recently when some management staff INTELS visited him, the royal father said, "30 years ago, Onne was a virgin forest. Onne as you see today was not what it was about 25 to 30 years ago. Even the port area was forest. We used to go there to hunt for monkeys and catch crabs – we called it land crab. It was a useless parcel of land to us until INTELS came in.
"When Intels came, the area had been abandoned right from the time of Dr. Umaru Dikko when he was Minister of Transport. They needed only N120 million to build the port but after some time, the money was not enough and he asked but since the money did not come, the area became a forest. Just at that time, INTELS came in.
"Since INTELS came into our community, we have got so many changes and things are going on so well with us. They have empowered our children, men and women. They have built roads and provided us medical services. Recently they built us a 10-kilometre tarred road. They have built for us three schools and given us drainage system for the community."
He said INTELS also built a modern ultra-modern market constructed at the cost of one billion naira and provided solar streetlights for the community.
General Manager, Legal Services of INTELS, Mr. Mike Epelle disclosed that the company has so far spent N14 billion on supporting various communities in Rivers State and other parts of the Niger Delta.
He said INTELS has put in place programmes and policies that have engendered peace and sustainable development in its relationship with its host communities.
Head, Government and Public Affairs of INTELS Nigeria Limited, Mr. David Alagoa said the company's integrated participatory approach (IPA) identifies integration, participation, communication, interaction, and dialogue as important elements of its community relations development plan.
He said, "We don't dictate to the communities, we ask them what they want. We engage them and find out what will benefit the largest number of people and that will be sustainable. That is our approach.
"Our CSR has three major components. First is to empower the indigenes of the host communities in a sustainable way through the provision of employment and improved welfare; second to plan and execute integrated community development programmes with full community input and participation, and third to adopt 'best practices' that guarantee community friendly operations."
He said in addition to supporting various sporting activities, and building roads, INTELS Nigeria Limited has provided drainages, street lights, ultra-modern markets, modern classroom blocks, free health services; ICT centres; town halls and community centres; skill acquisition centres; public toilets; civic centres; and renovated the palaces of traditional rulers.
Alagoa said the company has also embarked on an aggressive empowerment scheme, with the aim of improving the quality of lives of people in the host communities.
"We have put in place the Women Empowerment Project Scheme Synergy (WEPSS); a mobile clinic to offer free medical services and provided skills acquisition training for the benefits of our people in the host community," he said.
Copyright Ships & Ports Ltd. Permission to use quotations from this article is granted subject to appropriate credit given to www.shipsandports.com.ng as the source.