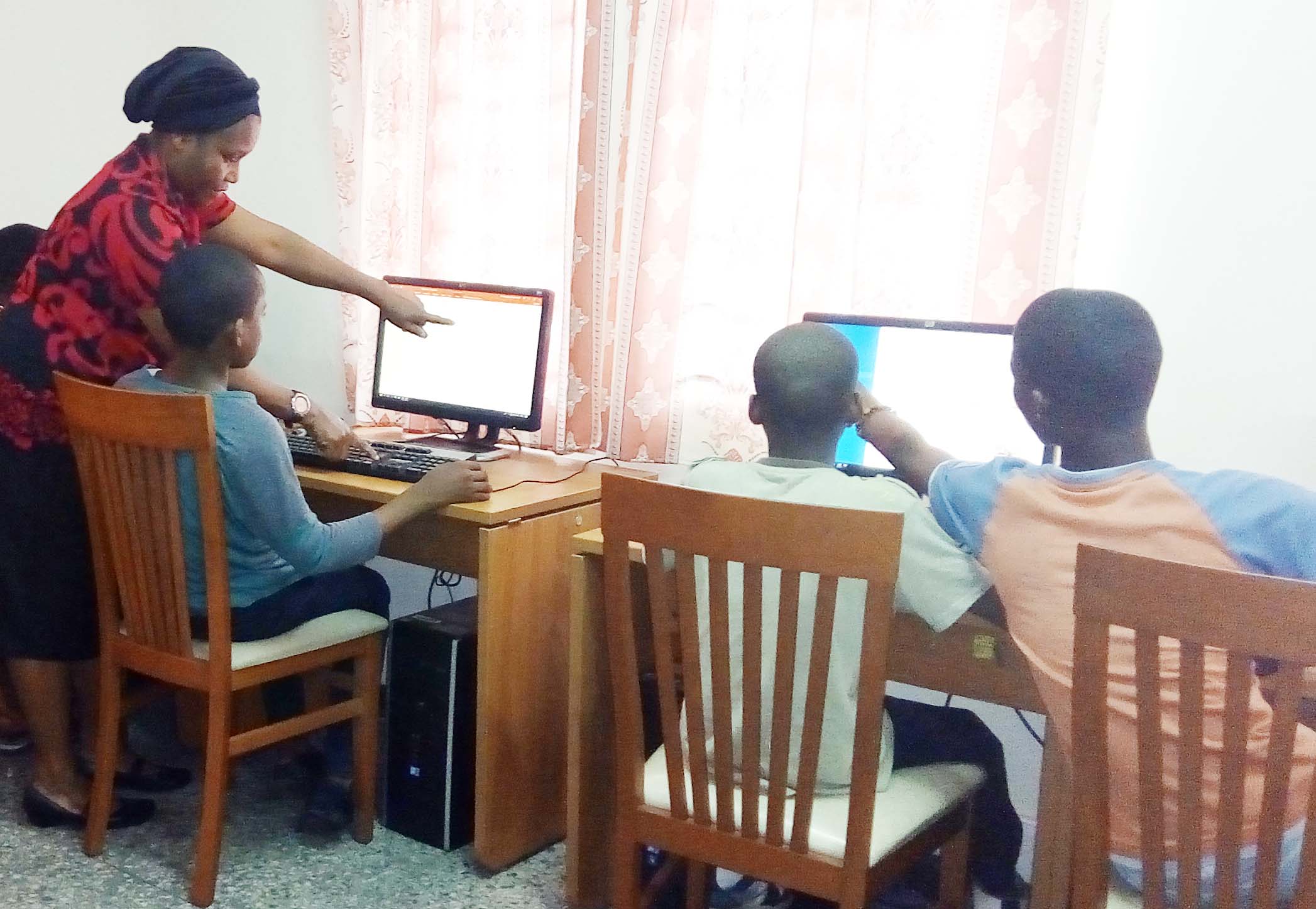 By Godspower Edoza 
The management of Nigeria's oil and gas logistics giant, INTELS Nigeria Limited, has again demonstrated its caring and compassionate side as it has reached out, once more, to less privileged children in the society. The beneficiaries of INTELS' benevolence this time around are children of the Compassion Centre, Port Harcourt, Rivers State who have received 12 fully operational computer systems with access to broadband internet.
The children of the Centre are also currently undergoing training on Information Communication Technology (ICT) courtesy of INTELS Nigeria Limited to prepare them for a well-rounded future. 
The Centre, which has received series of support from INTELS in more than three decades, was established and managed by the Religious Sisters of Charity. It was set up as a home to support, educate and rehabilitate physically challenged children in the society.
"We have successfully started the ICT training at the Compassion Centre. The management of the home have been expressing their heart-felt gratitude to INTELS. They are full of thanks for this social service rendered by our company and have promised to ensure that all their pupils take full advantage of this unique opportunity," says Ngozi Kingsley-Opara, ICT Training Specialist at INTELS Training Academy. 
Kingsley-Opara said while INTELS has been consistent in supporting the children home over the years, the latest donation of computers and free ICT training is a sure way of preparing the less privileged children for a brighter future.
She said in addition to the computers and the ICT training, INTELS has also provided internet services at the Centre because "the internet today has undoubtedly become a huge part of our lives and we cannot afford to leave these precious children behind". 
She said the children stand to benefit tremendously from the new computer centre and the knowledge of ICT in the course of their studies because the world of computers is packed full of useful information and new knowledge. 
Information and Communication Technology (ICT), Kingsley-Opara said, is important in a child's educational pursuit because studies have shown that it enables children gain knowledge faster and attain learning independence.
She said, "Students all over the world now use computers and the internet as source of education. These days, there are several online programs and learning packages available to students to aid their study and learn more about their world right in the comfort of their homes. Our desire is to bring online libraries and other global learning resources at the disposal of the children. It is our belief that their physical challenges or humble backgrounds should not deprive them of readily available learning resources. They should not be deprived, by any means, of the opportunity to belong to the future." 
She said INTELS is holding the ICT training twice a month to cover all classes and children at the home. 
"We run two sessions of training, morning and afternoon, each training day so as to be able to cover much grounds. The primary six pupils have only this term remaining to stay in the Centre so we have decided to pay more attention to them to enable them gain more computer skills before they finish," Kingsley-Opara added.   
Copyright Ships & Ports Ltd. Permission to use quotations from this article is granted subject to appropriate credit given to www.shipsandports.com.ng as the source.