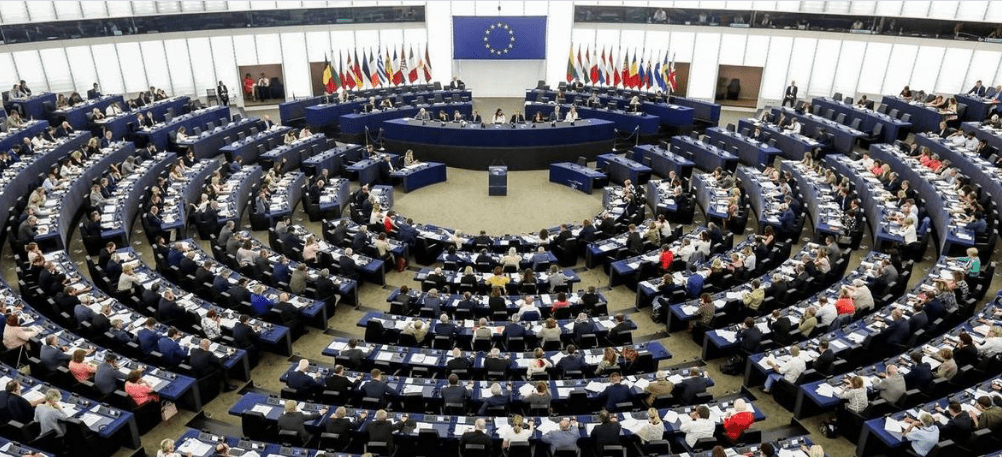 Intertanko has reacted with concern over the European Parliament's vote earlier this week to include both international and EU "domestic" shipping trades into their Emissions Trading System (ETS) by 1 January 2022.
"We have yet to assess the overall consequences of such a measure, but it could seriously undermine the efforts taken by IMO under its strategy to reduce GHG emissions from international shipping," said Katharina Stanzel, md of Intertanko (the International Association of Independent Tanker Owners).
"The proposal is far reaching as it covers all ships over 5,000gt trading to EU ports, irrespective of their other destinations.," Stanzel continued. "Ships will be required to buy allowances for each and every tonne of CO2 emitted during the entirety of these voyages.
The European Parliament also called for 50% of revenues from the sale of EU ETS allowances to the maritime sector to be used for an Ocean Fund to be set up for the period 2022-2030 to support energy efficiency and decarbonisation efforts
The votes took place as part of Parliament's review of legislation for EU regulations on the monitoring, reporting and verification of CO2 emissions, with decisions still needing to be approved by EU Member States.
Based on total CO2 emissions reported to EU MRV THETIS for 2018 (142.5mt) and 2019 (135.7mt) and based on the current price of EUR25 per unit (price for one tonne of CO2 emission), the aggregate cost for ships trading to EU ports could be as high as EUR3.5bn per year, with a heavy load for ships engaged in long voyages," added Dragos Rauta, Intertanko's technical director.
Rauta also warned that the proposed Ocean Fund scheme could "turn into a carbon tax/offsetting arrangement, which will not really cut emissions from shipping at all."
Copyright Ships & Ports Ltd. Permission to use quotations from this article is granted subject to appropriate credit given to www.shipsandports.com.ng as the source.