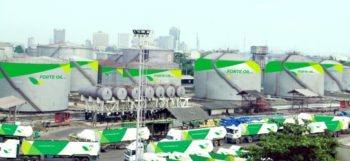 The Independent Petroleum Marketers Association of Nigeria (IPMAN) has appealed to the Department of Petroleum Resources (DPR) to sanction all private depots in Apapa area of Lagos selling above the regulated petrol price of N133.28k
The Chairman, IPMAN, Western Zone, Alhaji Debo Ahmed, made the call on Wednesday in Lagos.
Ahmed said many depot owners at Apapa sold petrol between N140 and N145, against the Petroleum Products Pricing Regulatory Agency (PPPRA) price template of N133.28kobo.
He said 90 per cent of petrol products imported into the country were distributed through the Pipelines and Products Marketing Company (PPMC).
"It is extremely difficult for marketers outside Lagos to buy petrol at N145 from the depots and sell at same price to consumers," Ahmed said.
"The marketers in Ilorin, Ore, Ondo, Akure, Ibadan and Osogbo, are running at a loss.
"There is need for government to review the activities of DPR official domicile at Apapa private depots who connive with depot owners to sell products above regulated price."
He urged the Federal Government to wade into the matter and wield the big stick on dishonest depot owners taking advantage of the shutdown of government- owned depots to make life difficult for his members.
"We marketers within the South-West – Lagos, Ibadan, Ore, Ilorin and Ekiti – find it extremely difficult to load at Apapa depot due to bottleneck at the depot,'' the IPMAN chairman said.