Compiled by Oluwatoyin Amao
It is dependent on an understanding of the drivers of the sector and other external and internal factors. The Director General based his projections on the total fleet size; oil tanker fleet size, non-oil vessel fleet size and oil rig counts as components of the maritime industries to which he attached specific percentage increase and/or decrease in growth figures. He also, relied on Nigeria's ocean resources, exploitation and distributive trades in the sector with no indicators of growth figures.There are a lot more components of the maritime sector but the DG based his projection on the component that constitutes about 80 percent of the sector, which is the oil and gas.In my view, growth in fleet size and indeed the number of merchant vessels is dependent on imports and exports, since they generate the cargo for the vessels. In 2016/17 we experienced a recession due to low oil prices which negatively impacted on our exchange rate resulting in low level of imports. Now that we are having some form of stable exchange rate, adjustments to the current economic realities may not push the volume of imports to levels experienced much earlier in this decade. Therefore, a modest growth rate of the sector in the range forecasted by NIMASA seems reasonable. This is coming against the back drop of higher spending by the government prior to presidential and state elections. Note that Nigeria does not own most of the merchant vessels that call at our ports, though NIMASA rakes in specific percentage of the freight cost by law.The group of businesses associated with oil and gas include tanker vessels that transport the fluid. Their turn over is quite significant and they play a key role in driving the activities in the maritime sector. However, they depend on the global demand and supply of oil and gas, which is also subject to fluctuations. In this context, the projection of a maximum of 5 per cent in growth in the sector seems reasonable.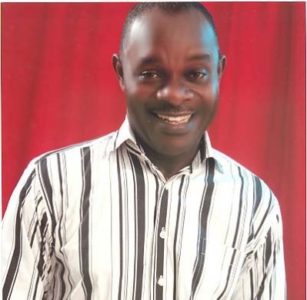 The possibility of the growth of the Nigerian maritime industry projection of 2.5 per cent to five per cent between now and 2019 is not feasible because indigenous ship owners that are supposed to drive the growth have been flat-footed. This is due to the non-disbursement of two major facilities statutorily domiciled in NIMASA. I feel the forecast is a mere mirage that lacks foundation and international credibility as nothing is happening on the home front as far as indigenous ship owners are concerned.The forecast is dependent on activities of foreign ship owners which is unfortunate; the projected growth will eventually turn out to be a rouse.
Omotayo Gbadegesin
From all the indications, economic activities are picking up and so there are a lot of movement of goods around. So it means there will be a lot of activities for shipping this year and the next; globally a lot is happening in the maritime sector and it will also come up in Nigeria.Take a look at the upstream in oil and gas sector, the crude oil price has gone up and stabilized,which means a lot of activities would come up in the upstream and also for goods and services in the dry cargo (containerized). Definitely, I know this projection will be for effective use in the industry.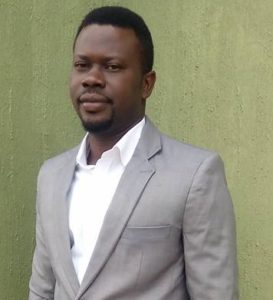 This projection by the Director General of NIMASA is just a mere say because I don't see this coming to life. There are many issues at stake that needs to be visited and made effective in the industry. As a country, we need to get things right and put in extra work to get the best. I feel all this is political propaganda.
Femi Gbadegun
We pay for your stories! Do you have a story for Ships & Ports? Email us at [email protected] or call 0810 359 4873. You can also WhatsApp us here. We pay for videos too.

 

Copyright Ships & Ports Ltd. Permission to use quotations from this article is granted subject to appropriate credit given to www.shipsandports.com.ng as the source.