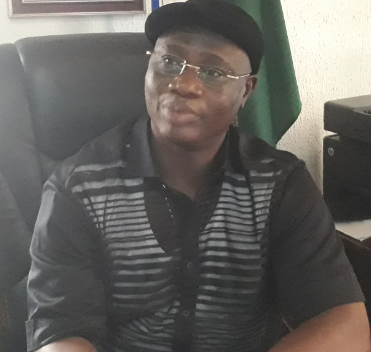 The Maritime Workers Union of Nigeria (MWUN) has discredited a video that trended on social media recently, allegedly showing some dockworkers removing good tyres from imported vehicles and replacing the tyres with bad ones.
The President-General of MWUN, Comrade Adewale Adeyanju, who spoke with SHIPS & PORTS on the viral video for the first time since it trended last week, said contrary to insinuations, the event did not happen at any known Nigerian port.
"The video trending on social media did not happen here in Nigeria because we have already carried out our investigation. Someone told us it is from Kenya because the said container in the video is neither from PTML nor Tin Can. So the dockworkers in the video are not from Nigeria.
"No reasonable dockworker will go into that kind of business because the dockworkers of today are reformed. Moreover, an ultimatum has been given to the district and the unit officers all over Nigeria seaports to flush out those bad elements that has nothing to do with the port," he said.
The 'fake' video of dockworkers removing tyres from imported vehicles which the Maritime Workers Union of Nigeria has discredited, stating that the scene wasn't at a Nigerian port.
The union leader also called on the Nigerian Maritime Administration and Safety Agency (NIMASA) to expedite action on the registration and issuance of new biometric identity cards to dockworkers across the nation's seaports.
Adeyanju sai lack of biometric identity card to identify genuine dockworkers has led to an influx of unregistered dockworkers at the ports.
"If everybody has been registered and biometric identity card given to dockworkers, we will be able to identify the good and the bad ones. Most of the motor boys are also claiming to be dockworkers too because they tag them as port workers. So, we need to have something that will proof that you are a genuine dockworker.
"Why we are having some cases of wharf rats at the ports is as a result of lack of the biometric identity card that has long expired and we have been meeting with NIMASA on the issue so that we will be able to re-register dockworkers in the seaports. That will take care of all illegal activities by people calling themselves dockworkers. Majority of those engaging in illicit acts are either camp boys or kelebes, they are not genuine dockworkers.
"NIMASA said they are on top of the issue, but we still need to meet with them so that they can expedite action in making sure that they verify and register the dockworkers in the ports," he said.