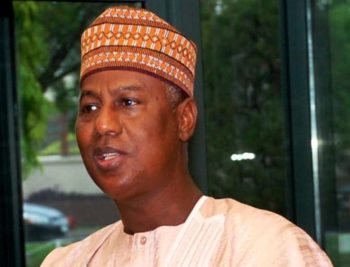 Lawmakers in Kebbi state house of assembly have resolved to issue an arrest warrant on former governor Usman Dakingari after he failed to appear before the house over allegations he inflated an airport contract.
The house had given Dakingari up till May 23 to appear and explain his role in a N6.4 billion contract for an international airport, allegedly inflated to N18 billion.
During its sitting on Tuesday the Speaker of the House, Alhaji Samaila Abdulmumini Kamba informed members of the House that upon enquiry from the Clerk of the House he was told Dakingari was not in the premises of the assembly as expected to honour the House invitation.
Following this, a member of the House, from Bunza constituency, Aminu Muhammed Bunza raised a motion for his arrest to compel him to appear before the house.
"We have given him all the available opportunity to appear before for us. We had invited him on two occasions but he didn't honour our invitation. For this we should issue arrest warrant on him," said Bunza.
His motion was seconded by the Deputy Speaker, Muhammadu Buhari Alieru.
While speaking to journalists on the decision of the House to arrest Dakingari, the deputy speaker, Alieru said their decision was not politically motivated.
He said the House has also written to the companies involved in the airport contracts and was still awaiting their responses.