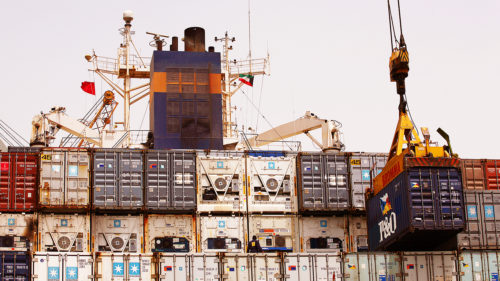 Port operations have been suspended in three Kuwaiti ports due to dust storms, Kuwait Port Authority (KPA) said on Thursday.
Operations were suspended at the Shuwaikh, Doha and Shuaiba ports at 8 am local time, KPA said in a statement.
There are also warnings of waves on the sea of up to seven feet.
The country's weather centre expects a gradual improvement in conditions later in the day.
Dust storms are common in the region and are often caused by strong winds that blow from the northwest across the Gulf.