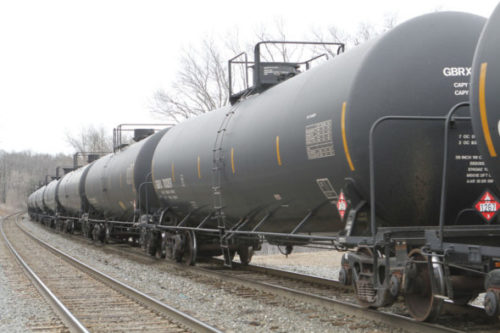 The planned concession of Nigeria's rail system by the Federal Government has delayed the resumption of transportation of refined petroleum products by rail across the country.
The Executive Secretary, Petroleum Equalisation Fund (PEF), Ahmed Bobboi, who made this known in Abuja on Tuesday, said the agency was awaiting Federal Government policy direction as regards rail concession so that it could enter into discussions with the eventual managers of the railway.
"We planned to introduce the railway equalisation programme last year, but certain developments delayed it. One of the development is the government policy of divesting from that area because government is considering the concessioning of the management of the railway system."
"We want to wait and see who will end up managing the railway, whether it is government or the private sector, so that we would discuss with them and agree on the modalities," he said.
Bobboi added said PEF plans to distribute the PMS and Liquefied Petroleum Gas,(LPG) through the railways when the rail system is concessioned.
The Minister of Transportation, Rotimi Amaechi, in November, said the Federal Government is in talks with South Africa's Transnet for the railway concession after General Electric (GE) pulled out, in line with its strategy to exit the transportation business.
Amaechi said the concession aims to cover about 3,500km of existing narrow-gauge lines from Lagos to Kano and from Port Harcourt to Maiduguri.