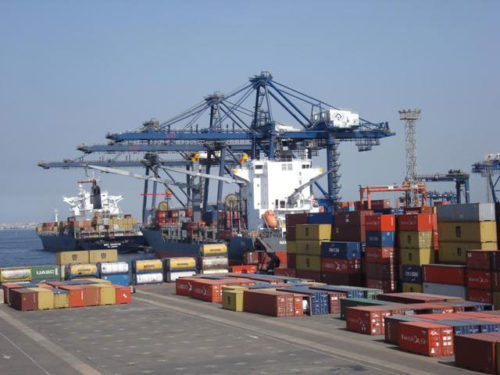 Red Sea Ports Authority (RSPA) said on Thursday that five ports shut during the week due to severe weather conditions have been reopened.
The Head of RSPA, Ayman Saleh, advised all port managers to be in contact with the Egyptian Meteorological Authority to ensure the regularity and safety of maritime navigation.
The Spokesman, Alexandria Port Authority, Reda Ghandour said the ports of Alexandria and Dekheila on the Mediterranean in the Alexandria governorate, shut since Sunday were reopened at 1330 local, after an improvement in weather conditions suitable for ships to enter and exit the port safely.
RSPA said the ports of Suez and Zeitiyat in the Suez governorate, shut on Wednesday, were reopened at 0700 local time and the Sharm al-Sheikh port in the South Sinai governorate reopened at 0800 local.
Kuwait Port Authority on Thursday halted operations in three Kuwaiti ports due to severe dust storms.