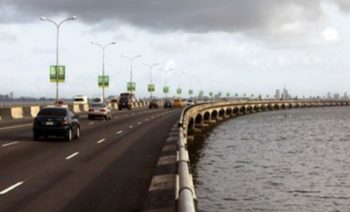 In a bid to contain cases of people jumping into the lagoon, the Lagos State Emergency Management Agency (LASEMA) has established a special marine emergency unit.
The agency, acting on the directive of Governor Akinwunmi Ambode has also stationed local divers for quicker responses should anyone fall into the lagoon or attempts suicide.
Commissioner for Special Duties, Seye Oladejo and General Manager LASEMA, Adesina Tiamiyu stated this during a stakeholders' forum held yesterday.
According to Oladejo, people who can do immediate rescue on the waterways have been deployed and stationed strategically.
He said: "The recent increase in water-related emergencies such as drowning in the lagoon, well, suck-away and boat mishaps have worried the state government. To this end, Governor Akinwunmi Ambode has approved the establishment of Aquatic Rescue Unit with requisite equipment in LASEMA to effectively respond to this trend.
This unit would complement the activities of sister agencies such as Marine Police Unit, Lagos State Waterways Authority  (LASWA), Lagos State Ferry Services among others.
We have deployed people who can do immediate rescue on our waterways. And as a deliberate policy of the government, we have decided to set up a unit that would be stationed permanently to provide help whenever there is an occurrence like that. That's not to say we are encouraging people to jump into the lagoon.
On the importance of the conference themed "a new dawn in emergency/disaster management in Lagos State", Oladejo said there was the need for better synergy and collaboration between emergency responders in the state.
He said such fora would emplace seamless disaster risk reduction strategies across the state, adding that surmounting emergencies takes the collaborative efforts of relevant stakeholders.
Oladejo said: "We are making very good efforts as regards to collaboration among responders. I believe every response team should be made up of the full compliments of the medical team like the ambulances, SEHMU, police, RRS and others.
"So, we need to achieve a synergy and understanding. We want to achieve bigger collaboration. We cannot be careful enough. Most times you don't anticipate disasters and emergencies. We are fortunate in this part of the world because we don't have so many natural disasters. So, we need to be careful to ensure that we manage the situations we have.
"Disasters like road traffic accidents can still be managed if road users are careful. When such accidents happen, people should endeavour to call our toll free lines for quick action.
"To stop the attack on emergency workers, we are working on the collaboration with security agencies so that whenever they are going on the rescue mission, security men are attached to them.
"The issue of overstretch is being tackled by putting some of our retired emergency workers on special reserve lists. That way, whenever we have overstretched days for the emergency, we can always bring them in to ensure they join forces with people on the ground. The Government is also poised to provide necessary incentives to achieve this." 
Earlier, Tiamiyu stated that the agency receives an average of 80,000 calls through the control room on various issues such as rape, child abuse/trafficking, domestic violence, land grabbing, which are dispatched to relevant authorise for necessary actions.
He said the meeting was an avenue for stakeholders to review and understand their collective roles in emergency or disaster prevention, preparedness, management, mitigation, response and recovery.
According to him, responding to an emergency wasn't for LASEMA alone, just as he disclosed that the command and control centre was being upgraded to interface with those on the field for support and necessary deployment.
He said: "We have partners. When I came onboard, I visited them individually and solicited their cooperation. Also told them the capacity of LASEMA and when to contact us. We reinvigorated our monitoring and surveillance unit, which goes ahead to check things and give us a report. We also undertake in-house training.
"The state government has bought a lot of heavy duty equipment for us. We have invested a lot of money and have been trained on how to use the equipment. What you see now is the result of the investment.
"We don't want to disappointment the governor who has done all these things. So, when we get to the emergency scene, it's not an issue of who's the senior or not. Everyone has a role to play. When there's an accident, our people know the important thing is to save lives. We have paramedics on our team. When it's fire incident, the fire service takes charge. So, we are improving.
"Before the governor gave directive on the aquatic issue, we had retainership of some divers in Lagos. It was one of our retainers who went underwater to latch the vehicle that fell into Elede river on our crane and we pulled it out.
"He was also involved in the recovery process of Dr Oji. He was in the water. We have the Lagos Waterways Authority and the Marine Police as well.
"So, all of these agencies usually patrol the waterways but very soon, you would see LASEMA branded boats joining forces with those on the waterways to improve the capacity of emergency services on the waterways."  
Copyright Ships & Ports Ltd. Permission to use quotations from this article is granted subject to appropriate credit given to www.shipsandports.com.ng as the source.