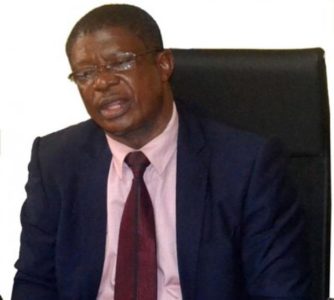 Acting Rector, Maritime Academy of Nigeria (MAN), Oron, Mkpandiok Ante Mkpandiok has called for collaboration between the institution and the Nigeria Maritime Administration and Safety Agency (NIMASA) in the development of seafarers in the country.
Mkpandiok said the alliance between the parastatal and the agency will help narrow the yawning gap in the demand and supply chain of professionals which has posed a great concern in the industry.
The Acting Rector who also doubles as the Registrar of the institution told SHIPS & PORTS DAILY that churning out cadets by the two organisations without requisite sea time experience is wrong headed.
"While NIMASA is training cadets outside the country, MAN is also training cadets inside the country. But while MAN cadets come out from school they cannot proceed to the second phase because there is no ship berth for sea time training. The same thing is applicable to those NIMASA is training. They are sent for training abroad and when they come back here they do not have any vessel to further their experience.
"So the cadets trained by NIMASA face the same challenge with our own cadets because there is no available vessel for their next phase of training. But if we focus on buying a training vessel for all, whether maritime academy cadets or their own cadets which will be used for sea time experience; the industry will be better for it," he declared.
He noted that the industry has suffered from dearth of professionals because the cadets that are produced yearly do not have the requisite experience to fill the available vacancies because of this long standing problem of lack of vessel for training.
But speaking about the cadet training programme as run by NIMASA, which is called Nigerian Seafarers Development Programme (NSDP), the director general, Dakuku Peterside said that so far, 1,045 beneficiaries have graduated from the project representing 42 percent graduates of the over 2500 NIMASA sponsored beneficiaries.
According to him, "A breakdown showed that 226 graduated from Arab Academy in Egypt, 76 from South Tyneside, Newcastle in England while 743 graduated from various partner universities in the Philippines."
"We took closer look at the NSDP project and discovered that the non-inclusion of sea time training in some of the packages was a challenge," he said, adding, "Let me inform you that this issue is being handled head-on as we progressed discussion with the schools in Egypt and Newcastle to directly facilitate sea time training for our graduates.
"While a country like Philippines have over half a million seafarers, our goal is to ultimately domesticate the training of seafarers in," he disclosed.