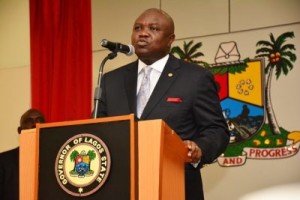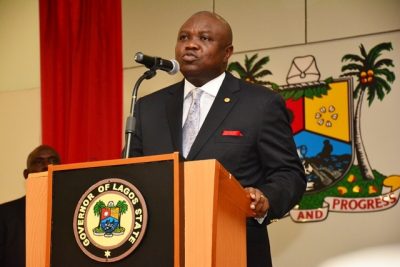 The Lagos State Government has disclosed that the state received over $43 billion worth of investment proposals in the last three years.
The Special Adviser, Office of Overseas Affairs and Investment, Prof. Ademola Abass, made this known on Thursday during its ministerial briefing to mark Gov. Akinwunmi Ambode's third year in office.
He listed areas investors had shown interest to include transportation, health, food security, power, housing, manufacturing and tourism, among others.
He said, "Investors have shown considerable interest in tapping into the investment opportunities in Lagos because of the government's vigorous pursuit of measures geared toward enhancing the ease of doing business.
"Lagos State as an emerging market is becoming the financial hub and a preferred investment destination in Africa."
Abass said that the agency had assisted some businesses to establish partnerships with the state government.
According to him, the agency also helped existing investors by providing aftercare services and ensuring the provision of necessary business support services.
He said it also resolved issues relating to taxes, such as tax reduction, multiple taxations, environmental issues, local government and land ownership rights, infrastructure and partnerships.
Abass said the agency organised various international engagements for the state. It also performed general duties which focused mainly on facilitating visa procurement for visiting foreign dignitaries as well as state officials travelling abroad for official duties.
Abass said the agency would soon unveil the "Lagos to the World" campaign in furtherance of its desire to continue to strategically position the state as a leader in investment promotion in Nigeria.
He described the campaign as a multifaceted initiative aimed at using various cutting edge strategic tools in projecting and effectively communicating the investment opportunities in the state to the world.