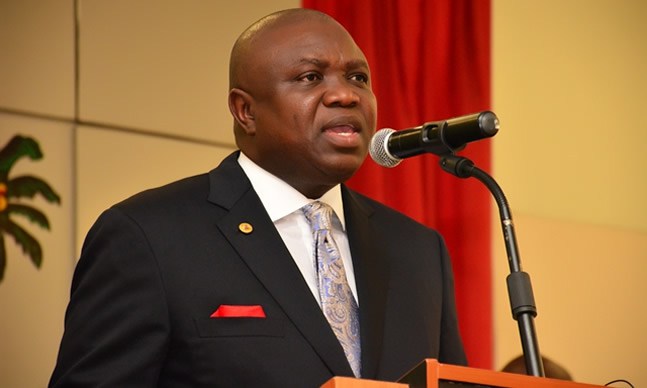 The Lagos State Government on Monday issued 21-day ultimatum to owners of bonded terminals in Ajegunle, Ajeromi Ifelodun area of the state to vacate their current locations.
Commissioner for Physical Planning and Urban Development, Prince Rotimi Ogunleye issued the ultimatum in Ikeja, Lagos after a meeting with the Lagos State Commissioner of Police, Edgal Imohimi and owners of the terminal.
Ogunleye also gave the trailers parked on various Streets in Ajegunle and Olodi-Apapa 48 hours to vacate the streets. 
According to Ogunleye, the bonded terminals were located in areas designated for residential purposes, saying their operations were in conflict with the state's Urban and Regional Planning and Development Law.
The commissioner stated that the illegal siting of the terminals had disrupted the socio-economic lives of the people of Ajegunle and environs and caused hardship to motorists.
The Commissioner in company of the Senior Special Assistant to the Governor on Security, Yinka Akinrinde had earlier met with the owners of the bonded terminal in Imohimi's office at the State Police Command Ikeja.
It will be recalled that the state Governor Akinwunmi Ambode had on July 26, 2018 led a team of members of the state executive council and security operatives to the premises of the terminals and ordered their immediate closure. 
The Lagos State Building Control Agency moved in immediately and sealed up the premises.
Affected terminals include Don Climax Bonded Terminals, which has three of the sealed sites, and Queena Bonded Terminals.