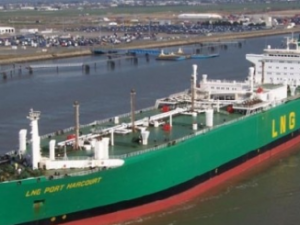 The Committee for the Defence of National Interests (CODNI), a non-governmental organisation, has alleged that the national assembly is hurriedly amending the Act establishing the Nigeria Liquified Natural Gas (NLNG) to pave way for its sale.
In a statement by Zach Ezoh, CODNI national coordinator, the group said it had information that federal legislators had perfected plans to hurriedly amend the NLNG Act on Thursday.
"We wish to alert the general public about this invidious plot and to call on patriotic members of the national assembly to rise to the occasion and prevent this looming economic catastrophe as it will further compound the country's woes," the statement read.
The group warned the lawmakers not to do anything to tamper with the NLNG Act, describing an attempt to do so as a miscalculation which would effectively "kill the goose that lays the golden egg" for the country's economy.
"We wish to appeal to the conscience of our lawmakers not to allow this economic tragedy to befall our dear nation. It is said that you do not change a winning strategy," it said.
"The NLNG as it presently is has proved to be a roaring success. There is, therefore, no cogent reason to tamper with the Act establishing this national cash cow."
CODNI said NLNG, which was incorporated after over 30 years of unsuccessful efforts by successive Nigerian administrations to attract foreign investors in the LNG sector, has been an outstanding success.
"From the initial investment of US$6.0 billion at its incorporation on May 17, 1989, the NLNG now has an asset base of over $11 billion, generated over $90 billion in revenues and has contributed over US$15 billion to the Nigerian government in dividends over the last 12 years," the organisation said.
Copyright Ships & Ports Ltd. Permission to use quotations from this article is granted subject to appropriate credit given to www.shipsandports.com.ng as the source.