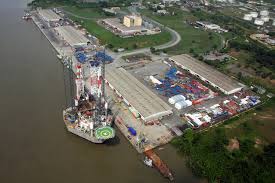 A lawyer, Osuala Nwagbara has lent his voice to the call by stakeholders in the shipping sector on the urgent need for the Federal Government to investigate the contract for the dredging of the abandoned Calabar port.
Nwagbara who was speaking in a chat with SHIPS & PORTS DAILY in Lagos lamented that investments made into the Calabar port had remained unproductive due to lack of dredging of its channel for bigger vessels, a development which has made shippers to avoid doing business there.
He noted that businesses around the Calabar port which would have been promoted by a viable port have also suffered a major setback.
"The lack of dredging of the Calabar channel has wreaked havoc on the Calabar port. As a result of that, there is low patronage; the port with all the investment that was put into it has remained unproductive so to speak.
"So I wholeheartedly support that the government should probe the contract and if the company that was awarded the contract is found wanting in any respect, then bigger procedures should be put in place to prosecute them, revoke the contract and recover the money given to them except they are prepared to mobilize to site and carry out the work according to specifications as at the time the contract was awarded to them.
"The company came up with some explanations which we stakeholders in the maritime industry did not find laudable because we are concerned with the execution of the contract and not with stories," he said.