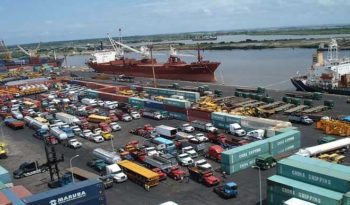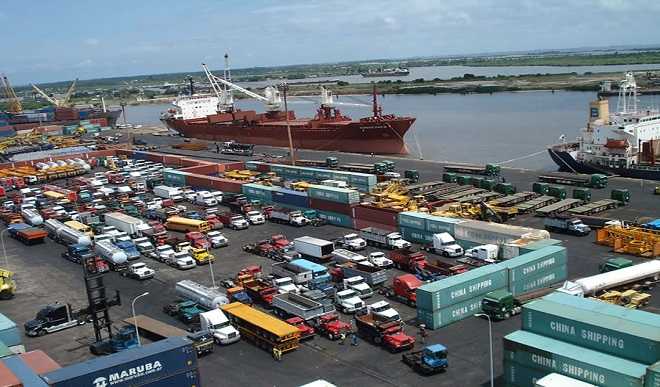 Vice Chairman, Freight Forwarders Group, Lagos Chambers of Commerce and Industry (LCCI) Las Alli-Shobande has blamed the Nigeria Customs Service (NCS) for the abuse of its fast-track scheme, calling for a review of the procedures.
The fast track-scheme was introduced by the NCS for big time importers especially multinational and institutional importers, which have good track record of not being involved in any sharp practice and whose consignment can enjoy some waivers in the process of clearing their cargoes to avoid unnecessary delay.
Under the policy, importers that meet conditions specified by the NCS are allowed to take delivery of their goods from the port without inspection or valuation at the port. Such cargoes, mostly containers, are examined by Customs officials at the warehouse or premises of the importer. 
But speaking in an interview with SHIPS & PORTS DAILY, Shobande said the fast-track scheme has been abused because it has become an all-comers affair where importers with no good track record bribe Customs officials to be listed as beneficiaries. 
"Before you issue fast track clearance, you must authenticate the importer to know if he is a certified trader, his warehouse, is he a manufacturer and where his factory is located. But in a situation where importers have been able to compromise Customs and they issue fast track clearance to all comers, then there must be abuse," he said.
Shobande also called on the Customs management to decentralise the issuance of the pre-arrival assessment report (PAAR) to avoid unnecessary delay in the issuance of the clearance document.
According to him, it still takes an average of 10 days before the PAAR document is issued as against the initial period of three days.
He said, "It still takes about 10 days to get PAAR from the recent job we did which on a normal day should not be as long as that. Ordinarily, we expect PAAR to be issued where there is no query within two to three days. The delay is more of human element because people want to benefit from all sorts of things.
"They should decentralise the PAAR. I see no reason why PAAR cannot be issued from the different commands because one of the problems again is that you get the PAAR from Abuja and then it gets to the command, somebody in valuation will now query again and say the details are not correct.
"In fairness to Customs, the importer may not have given the full information of proper declaration and when they go to do examination, they find out it is something different. So the valuation unit will naturally issue a query. 
"I think PAAR should be decentralized, then if there is a query or disparity in what has been physically imported and what has been declared, the command will see everything and not waste time to send it to one centralised office in Abuja where they are dealing with hundreds of thousand of PAAR from different commands."
It would be recalled that Customs spokesman, Joseph Attah had in a statement last week acknowledged the delay in the approval of form 'M' and issuance of PAAR, which he attributed to internal auditing of the fast track scheme beneficiaries.