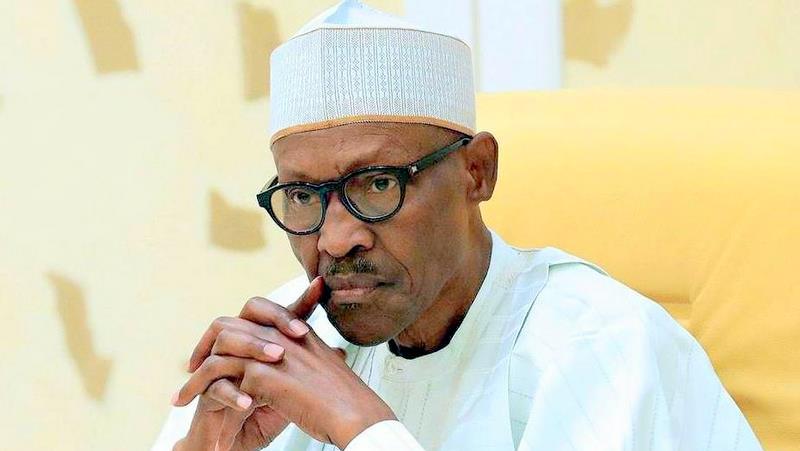 Nigeria, other than being the most populous black nation, has attained the number one status in many undesirable areas. Recently, a report released by the Bill and Melinda Gates Foundation said by 2050, Nigeria will have 152 million people in extreme poverty out of a projected population of 429 million. This report is along the line of an earlier one by the Brookings Institution, published four months ago. In the latter, Nigeria was named the nation with the highest number of extremely poor people in the world. According to the report, Nigeria had about 87 million in extreme poverty as at May 2018 and this number is expected to increase by six people every minute. On the other hand, India, which previously held this unenviable position, is experiencing a decline in its poverty rate.
Closer home, the prognosis is not any better. According to the National Bureau of Statistics (NBS), Nigeria recorded its highest ever unemployment rate, which rose from 14.2% in the fourth quarter of 2016 to 18.8% in the third quarter of 2017. The NBS data also revealed that there was an astronomical rise in the number of people within the labour force that were unemployed or underemployed. The number went up from 13.6 million and 17.7 million in the second quarter to 18.8 million in the third quarter. A further breakdown of these figures revealed that the percentage of women aged 15-64, who were willing, able and actively seeking for work but are unemployed was put at 21.2% while that of men was 16.5%. In effect, the total number of unemployed and underemployed rose from 37.2% in the previous quarter to 40% in the third quarter. Also, the youth unemployment rate under the third quarter was the highest ever recorded in the country, at 33.10%.
With such a high level of unemployment across the working age groups, it is no wonder that poverty seems to have made Nigeria its permanent residence. This is in spite of claims by the Buhari administration that it had, since 2016, spent N500bn on wealth creation and eliminating poverty. According to government data, conditional cash transfer has reportedly been made to one million of Nigeria's poorest through the National Social Investment Programme (NSIP); two million petty traders empowered through 'TraderMoni', a micro-credit scheme; and 500,000 graduates employed under the N-Power programme. An additional $10 billion was also said to have been spent on infrastructural development in the last three years on roads, power and a new national rail network. Going by the recent reports on Nigeria's poverty status, it is clear that these policies seem to have achieved little in improving the quality of life of the average Nigerian. The Nigerian government and indeed the economy stands in dire need of revolutionary policies that will as a matter of urgency tackle the problem of unemployment.
India's reform model, which helped the world's largest democracy to pull millions of its citizens out of extreme poverty within a relatively short period of time, might come in handy for Nigeria's policy makers. In 1991, India formulated a new industrial policy, which had a four pronged agenda; liberalize the economy, simplify regulations, encourage private sector participation and open up the economy to foreign competition. The four pronged agenda were further expanded into seven; deregulation of the industrial sector by reducing government participation; abolition of industrial licensing thereby accelerating the rate of industrial start-ups; encouraging foreign investment; replacement of import substitution and import restriction policies with import liberalization and export promotion policies; capital and money market reforms; restructuring of the public sector and abolition of all restrictions on trade. By consistently following up on these reforms, India, today, is the world's fastest growing major economy, overtaking China.
Nigeria on its part, in the last ten years, has instituted some economic reforms in the trade and financial sectors; promoting agricultural exports and recapitalization of the banking sector. While reasonable progress has been recorded, other sectors are still lag behind. The country's industrial sector is near comatose, the bureaucracy and corruption in the public sector is legendary while Foreign Direct Investment, according to the National Bureau of Statistics data, is still weak. If the overall effect of the trade and financial reforms must be felt on the economy, policy changes must cut across all the other sectors of investment, industry, public and fiscal sectors. These changes must be detailed, gradual, coordinated and long lasting. Only then can Nigeria hope to lose its present embarrassing status and regain its position as the giant of Africa.
We pay for your stories! Do you have a story for Ships & Ports? Email us at [email protected] or call 0810 359 4873. You can also WhatsApp us here. We pay for videos too.

 

Copyright Ships & Ports Ltd. Permission to use quotations from this article is granted subject to appropriate credit given to www.shipsandports.com.ng as the source.