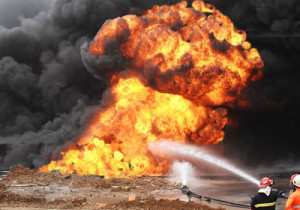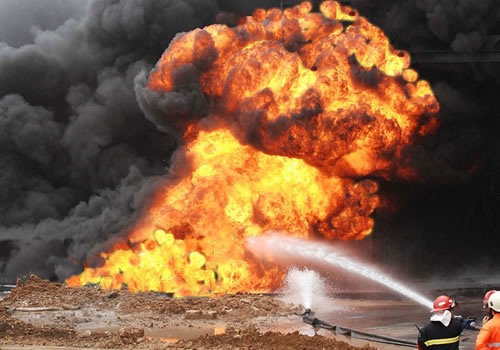 A fire that broke out on a pipeline operated by Libya's Waha Oil Co has been brought under control.
An engineer at the Es Sider port said on Sunday, that the pipeline feeds the port.
Libya's National Oil Corp (NOC) had said it expected a loss of production of 70,000-100,000 barrels per day (bpd) because of the fire which broke out on Saturday.
NOC said it was investigating the fire 21km (13 miles) from North West Marada. A source from Waha said militants were suspected of attacking the pipeline.
Militants were blamed for a previous attack on the pipeline in December, when the NOC also reported a production loss of 70,000-100,000 bpd.
Fighters loyal to Islamic State are present in the area, Libyan officials have said.
The pipeline was repaired within a few days after the December attack.
Agency Report