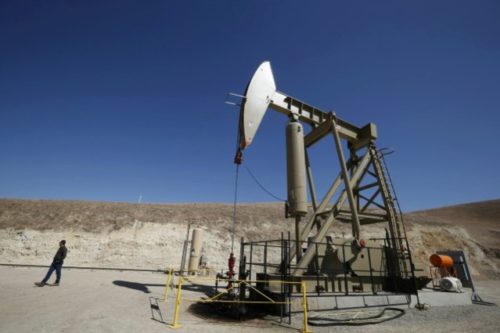 The Chairman of Libya's National Oil Corp (NOC), Mustafa Sanalla, says the 340,000 barrels per day (bpd) El Sharara oilfield will remain closed until an armed group and protesters leave.
El Sharara oilfield, located in the Murzuq Desert, is the largest in the North African country.
The oilfield has been under force majeure since December when tribesmen and state guards seized the field over lack of base facilities such as hospitals or electricity.
Sanalla said on Tuesday at a Chatham House conference in London that the protesters must leave the field before the state-owned oil company will consider restarting production.
"The armed group attempting to hold NOC and Libya's economic recovery to ransom must leave the field before NOC will consider restarting production," he said.
Libya's oil industry has faced disruption since 2011 when the nation plunged into conflict that led to rival power centres in west and east. Protesters and armed groups have often targeted oilfields and energy infrastructure.
The country now outputs 900,000 bpd below the 1.1 mbpd average of 2018.