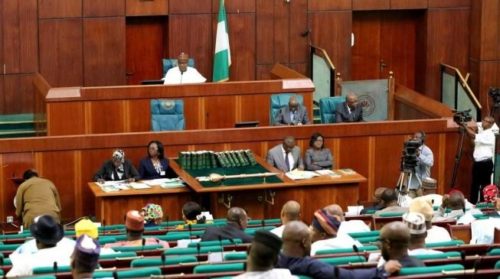 The House of Representatives on Tuesday passed the new National Minimum Wage Bill approving N30,000 as the new minimum wage.
The passage of the Bill followed the adoption of the ad hoc committee report set up by the lower legislative chamber to review the Bill.
The committee had recommended N30,000 for both federal and state workers.
President Muhammadu Buhari had last week forwarded the Bill to the National Assembly after the National Council of State approved N30,000 as the new national minimum wage for federal civil servants and N27,000 for states and private sector workers.
"Today, we passed the new National Minimum Wage Bill 2019 in keeping with our commitment to improve the welfare of the Nigerian workers.
"The Bill was given speedy and accelerated passage in just two legislative days as a House of the Nigerian people," Speaker, House of Representatives, Hon. Yakubu Dogara stated during plenary.