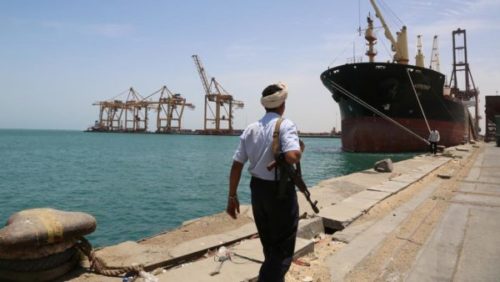 The United Nations Special Envoy to Yemen, Martin Griffiths, has called on warring factions in the war-torn country to swiftly withdraw their troops from the port of Hodeidah.
The Yemeni government and the Houthi rebels agreed to withdraw their combatants from the city's three ports at UN-brokered negotiations in Sweden in December but little progress has been made.
Griffiths made the call in comments posted on Twitter on Monday.
"The initial timelines were rather ambitious. We are dealing with a complex situation on the ground," he said.
Griffiths acknowledged that proposed timelines on a pullout from the port, the main entry point for Yemen's commercial and aid imports, had slipped while the country stood on the brink of famine.