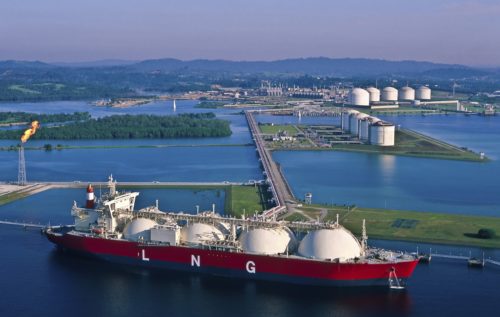 Australia on Tuesday said it will not impose controls on exports of liquefied natural gas (LNG) next year.
The country's Resources Minister, Matt Canavan told Reuters in an interview that it is because the government does not see any shortages in the domestic gas market.
Australia, which is vying to become the world's biggest LNG exporter, enacted a law last year to control LNG exports in reaction to surging domestic natural gas prices. Not triggering the export controls will ease concerns among its buyers including Japan, the world's biggest LNG importer.
"No … definitely not," Canavan told Reuters when asked if he will trigger the mechanism. "Next year is not going to be a shortfall year."
Canavan is in Japan attending energy conferences and meeting with customers for Australia's LNG, coal and other resource exports.
Rising natural gas prices became a political issues in Australia as households and manufacturers complained of the higher costs, especially in the country's more populous east coast.
Yet Australia has an abundance of gas and is a major LNG supplier to Japan, China and South Korea under long-term contracts.
To deal with the crisis, Australia's government passed a law to limit exports from any of the three LNG plants on the country's east coast to beef up local supply.
That had sparked concern among buyers in Japan, where imports of the fuel soared after the Fukushima nuclear disaster led to the shutdown of the country's reactors.
The east coast plants, operated by Royal Dutch Shell, ConocoPhillips and Santos, agreed to plug any deficits.
"We have also recently updated the agreement we have with the producers," Canavan said. "Providing that agreement is met there will be no need for us to use the formal export controls that are in place now."
Australia no longer faces a looming gas shortage, thanks to the government pressure on exporters to divert the commodity into local markets and a reduced demand forecast for gas-fired power, the nation's energy market operator said in June.