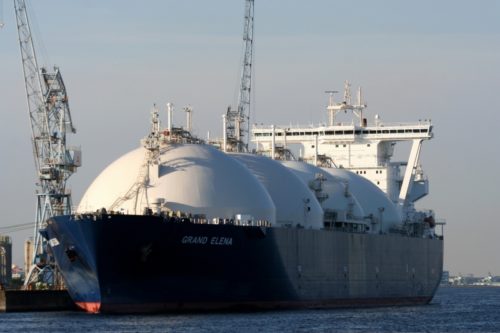 The Grand Elena tanker, carrying 145,000 cubic metres of liquefied natural gas (LNG), has hit a berth at Russia's Sakhalin Energy project and its departure has been delayed, a spokeswoman for the project told Reuters on Wednesday.
The incident occurred on Tuesday at about 1830 local time (0730 GMT), a company statement said.
It was not yet clear when the vessel would depart the port, the spokeswoman said. Japan is the main consumer of the Sakhalin Energy LNG, which produces more than 10 million tonnes of frozen gas per year.
"The LNG carrier, Grand Elena, has made contact with mooring dolphin of the LNG jetty at the Prigorodnoye production complex during her departure," the company added.
"There were no injuries or damage to the environment. There is no impact on the production. An investigation is ongoing," the company said.