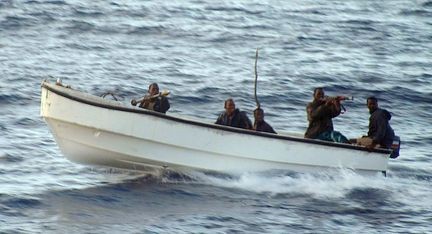 The International Maritime Bureau (IMB) Piracy Reporting Center on Monday said pirates in a speedboat chased and fired on an LNG tanker last week off the coast of Bonny, Nigeria.
The incident took place last Tuesday, November 26, approximately 30 nautical miles southwest of Bonny.
The Piracy Reporting Centre report said the LNG tanker was chased and fired upon by nine pirates in a speedboat. The vessel's emergency alarm was raised, all crew mustered in citadel and SSAS alert activated.
The pirates approached the vessel several times but were unsuccessful and later aborted the attack as the ship increased its speed and engaged evasive maneuvers. Both the vessel and crew were reported safe.
Last week, the Piracy Reporting Centre reported that there has been a record-low number of hijackings in the Gulf of Guinea so far in 2018, but the piracy threat in the region persists. 
The centre noted that 37 of the 39 crew kidnappings for ransom taking place around the world in the first nine months of 2018 occurred in the Gulf of Guinea region, in seven separate incidents.