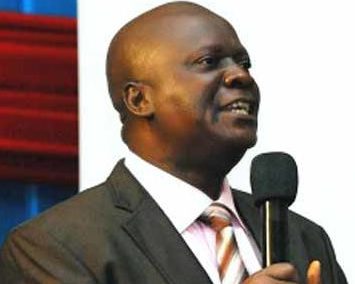 Dr. Obiora Madu is the Chief Executive Officer and Programme Director of Multi-Mix Academy. In this interview with Shulammite 'Foyeku, he said the maritime industry performed below expectation in implementing the Executive Order on the Ease of Doing Business one year down the line. He also highlights the need to have in place statistical data to serve as guide to measure performance among other sundry issues.
Excerpts:
It has been a year since the Federal Government signed the Executive Order on the Ease of Doing Business Initiative aimed at improving the business environment in Nigeria. In your own assessment, how has the port industry fared in this regard?
In concrete terms, I don't think much has happened. In all honesty, the Presidential Enabling Business Environment Council (PEBEC) has done a lot of paper work but of course, there is bureaucracy with government agencies, so a lot more still needs to be done. What type of Ease of Doing Business are we talking about when people cannot easily get in and out of Apapa which serves as the major access to the nation's port? This road has been like that for God knows how long. How long does it take to fix a road? It's okay that a lot of the trucks have disappeared from the bridge but that is not the only challenge we have in getting in to the port. So for me, it is an ongoing thing and if you ask me, I don't think we have achieved so much in concrete terms. We have only achieved the movement on the ratings but a lot still needs to the done.
Recently, Nigeria got an improved rating by the World Bank's Ease of Doing Business from 169 to 145 despite the bottlenecks which makes it difficult to have a friendly business environment. What would you say to this?
The way they measure the performance is that they call individuals who are operating in the system. They also focus on policies and what government has been able to do within a given time. The setting up of PEBEC was one initiative and a whole lot of things. These are the things that are all put together to determine the rating. The fact that we have started doing something is also rated but those things need to be translated into concrete action for the benefit to be there. I am not sure if they speak to people who have business to do at the port, they can tell them everything is now okay with the ease of doing business. I am saying that it is good that we started something but one year down the line is a long time. One of the biggest challenges to the ports is the road and nothing has been done about it. I know there are other issues with charges and freight forwarding among others but transportation is a big issue because the roads are not there.
Do you see the proposed total closure of the Apapa wharf road for repair as an effective way to address the problem with the bad roads?
The question is what is the condition of that road now? Those who are in business do not understand this kind of grammar. They have production to make and they have their raw materials stuck in the port. For how long will they continue to groan under this condition? If they shut the road for than three months, it doesn't make sense again. The construction of the road requires an immediate action and the government must create an alternative route if that must be done. Logistics infrastructure is the biggest challenge to businesses in Nigeria whether as an importer or exporter. So unless we face it and deal with it, things we continue the way it is.
How would you appraise the performance of the industry at 19 years of Nigeria's democracy?
It is below expectation because the potentials of the maritime industry are huge. It needs to be explored and we have not taken the step to get the full benefit of the potentials. Some little strides here and there but on the whole, we still have a long way to go because if we are to focus on the maritime industry, it will challenge oil in terms of revenue, if not beat it. Political will is the problem everywhere not just in the maritime industry. There are certain things that you need the strong will to carry out, and at that point you damn the consequences of what may happen.  For me, one of the major issues we have is measurement. Talking about achievement after democracy, the question is where were we coming from at that point in time? There is no statistics. But it is important we know where we were coming from, where we are going, and then we can determine where we are at the moment.  So, this lack of statistics is a major issue for the industry.  To say where we are now is difficult because we do not have the statistics. If we can't measure our performance, we certainly cannot improve on it. Logistics is about figures not stories.
You have a training institution in the transport, logistics and supply chain.  What do you think can be done to drive the transport sector looking at the opportunities therein?
I have written articles to say instead of calling it a transport commission; we should call it a logistics commission because logistics is wider than transport. The issue is, we need a strategy to drive the sector. We are well positioned in Africa to function as a hub but we can't even handle ourselves not to think of acting as a hub for the neighbouring countries, some of them landlocked. We don't have a strategy to take advantage of that opportunity. What does Singapore have? It is logistics. So the point is there is no regulation. In the United Kingdom, you can't buy a truck, put it on the road and start carrying load. You must first register it because it is regulated and there is a certification. So, it is either you get the certification or you hire someone who has that certification before you can get the truck on the road. But here in Nigeria, it is just an all comers' affair. Once you have enough money to get a truck, you put it on the road because nobody cares about the state of the truck. If things are as unregulated as they are in the industry, then, we will continue to get what we are getting. We need a policy in place and we need to regulate. How long have we been talking about this transport commission now? Just something that can happen within three to six months, we make it look like rocket science and seven years later, we are still talking about the same thing. As long as it is not regulated, it will remain the way it is. For example, before the coming of the Council for the Regulation of Freight Forwarding in Nigeria (CRFFN), once you carry nylon and go close to the port, you become a freight forwarder but at least for now, the profession has been sanitized to a large extent by the coming of the council.
You talked about deficit in logistics, could that be a reason why we have some of our cargoes discharged at port of neighbouring countries?
The government of our neighbouring countries are smart. They wait for us to finish our budget then they make their own because they rely a lot on our economy. The area they see our weakness is what they capitalize on so that goods can come in for them to make money out of it because they will also collect the charges at their port. Some ships will not agree to come to Nigeria because they will be delayed from continuing their journey. So that is the challenge. God gave us very large coastal area but these vessels can't even berth at any of your port because of the draught. All these challenges are doable until we decide to do things the way they are done elsewhere, then, we will keep getting the same results.
What would be your last line?
It is just to do things properly. I also want to appeal that government agencies work together. You need to know how much we are losing on processes that do not exist or do not work at the ports. In logistics, time is everything. Two agencies are probably quarrelling with each other while the business man suffers because his container stays long at the port. Collaboration is key and that is what rules the world today, you cannot be completely on your own and survive. Let us apply supply chain principle in the public sector.
======
Copyright Ships & Ports Ltd. Permission to use quotations from this article is granted subject to appropriate credit given to www.shipsandports.com.ng as the source.