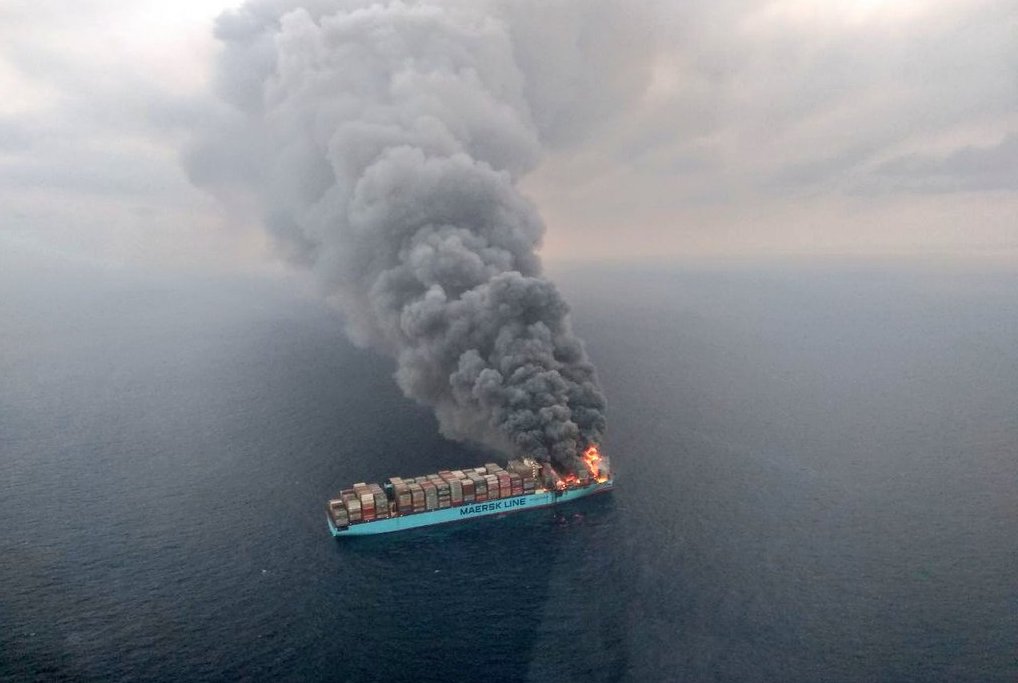 The fire hit containership Maersk Honam is set to reach anchorage Jebel Ali Port today where hotspots still burning on the vessel will be extinguished.
The 2016-built, 15,262 TEU Maersk Honam was hit by a serious fire on 6 March 900 nm southeast of Salalah, Oman, which left four dead and one missing from a crew of 27.
Although firefighting operations were able to bring the blaze under control the intense temperatures reached in container fires means that hotspots on the vessel continue to burn many weeks later.
"During anchorage hot spots in affected areas will be completely extinguished and further work to stabilise the vessel and bring it alongside will be carried out. Maersk Line expects this work to take 4-5 weeks, whereafter Maersk Honam will be moved alongside for discharge operations to commence," Maersk Line said.