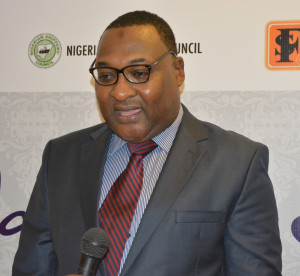 The Executive Secretary, Nigerian Shippers Council (NSC), Barr. Hassan Bello, on Monday, said the Federal Government's desire is to create a sustainable and effective, national shipping fleet.
Bello made this disclosure in an interview with reporters in Abuja.
He said that the committee set up to midwife the establishment of the national shipping fleet was working on other components relating to industries that would support it.
He said, "On the national carrier, people think it is just to go and buy ships or to have a national fleet is to go and plug them somewhere. Our national fleet implementation committee has been working very hard.
"We want to create a sustainable national fleet; one that will work. So we are thinking of other industries that will support it.
"We are talking about ship repair, shipyard, cleaning up with NIMASA, cleaning up the national registry, reforms in the Nautical College at Oron, Delta, all these are what will support the national fleet.
"You don't just bring one ship and say this is national fleet, without a supporting collateral industry for the shipping fleet."
Commenting on the National Transport Commission Bill, Bello said it was one of the major reform bills in the sector, which would encourage private sector participation in the industry.
He said, "The various reform bills in the transport industry will make for greater participation in the private sector. It will free transport from bureaucracy and allow transport to make a profound impact on the national economy.
"So, the national transport commission is supposed to regulate interest; it is an economic regulator, a multi-sector that will guide the entrance and exit.
"It improves competition, safeguards standard and also look over the pricing. Now if we look at all these things, it is what Nigerian Shippers Council has been doing.
"One thing about this bill is that it has the total support of the Minister of Transportation and more importantly total support of stakeholders in the industry."