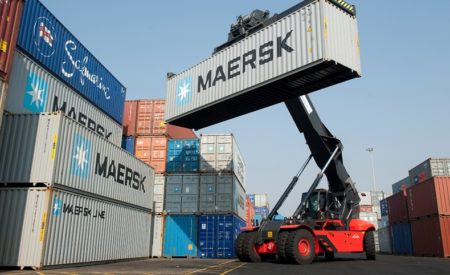 Maersk Line is introducing instant booking confirmation for containers akin to a passenger booking an airline ticket online.
In what is an industry first, Maersk will provide confirmation of a container booking in seconds compared to waiting times of up to two hours in the past.
With the solution, Maersk customers get visibility of sailing options and vessel space with a certainty that a booking will not then be cancelled.
Maersk said in a press statement made available to SHIPS & PORTS DAILY on Thursday that previously, 10% of bookings were either rejected or put on an alternative sailing generating 15% of all the company customer service calls and chats, and some 200,000 emails monthly.
"We are now making it as easy for our customers to book a container as booking a flight ticket. Instant booking confirmation makes it faster, easier and simpler for our customers to interact with Maersk. It is a milestone for the entire industry and a concrete example of how we are bringing our strategy to life when we improve the customer experience through seamless digital offerings," Chief Commercial Officer of A.P. Moller – Maersk, Vincent Clerc, said.
The instant booking confirmation is currently available to all customers in a beta version.
Maersk will also be introducing online booking via the Maersk App allowing instant bookings directly from mobile devices.
"Maersk operates in several markets where mobile phones make up the primary working tool for the workforce.
Here, Instant Booking Confirmation straight from the mobile phone will be a huge improvement for our customers' supply chain managers – it will further enable trade in these markets," the Global Head, Customer Experience & Service of Maersk Line, Sonny Dahl, said.