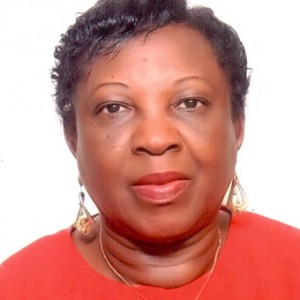 Mrs. Lizzy Ovbude, Managing director of Ports and Terminals Operations Nigeria Limited (PTOL) – a private terminal operator at the Port Harcourt Port, Rivers State, is dead.
Mrs. Ovbude, who previously worked at the Nigerian Ports Authority (NPA) where she rose through the ranks to the position of Assistant General Manager before retiring in April 2005, died on Wednesday night in Lagos.
She had reportedly suffered from an undisclosed illness.
Multiple family sources confirmed her demise to SHIPS & PORTS DAILY yesterday.
The Chairman, Seaport Terminal Operators Association of Nigeria (STOAN), Princess Vicky Haastrup described Ovbude's death as "very sad".
She described the late PTOL boss as an energetic, highly enterprising and thoroughbred professional who made indelible marks in port operation in Nigeria.
"We will surely miss her. The port industry in Nigeria will certainly miss her," Haastrup said.
The late Mrs. Ovbude was educated at the University of Benin and the University of Wales College of Cardiff, United Kingdom (UK), where she obtained an M.Sc in Maritime Studies.
She sharpened her administrative skills by attending several trainings and obtaining various certificates from other institutions including the Institute of Management Technology (IMT), Enugu and the Nigerian Institute of Transport Technology (NITT), Zaria.
She was a Fellow of the Chartered Institute of Logistics and Transport (CILT) and Africa Region Coordinator of the Women in Logistics and Transport (WILAT).
She is survived by her children and husband, Mr. Felix Ovbude, who was the Managing Director, Eastern Ports of Nigerian Ports Authority (NPA) in 2007 before the structure was collapsed by the government of late President Umaru Yar'Adua.