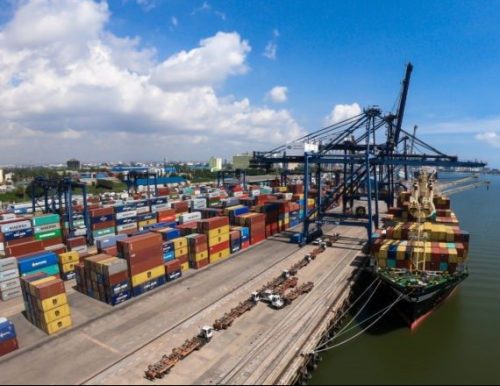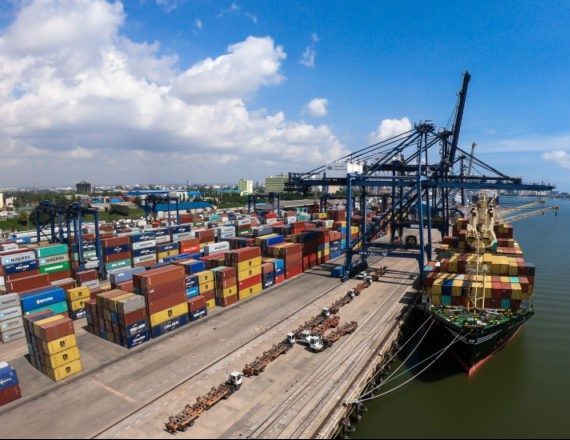 As year 2020 gradually settles in, maritime industry stakeholders have outlined their expectations from government, even as they expressed hope for a better operating environment in the new year.
The stakeholders, who spoke in separate interviews with SHIPS & PORTS, seek a total reform of the port industry, including infrastructure facelift, better cargo clearance method, automation and upgrading of port access roads.
The President, National Council of Managing Directors of Licensed Customs Agents, Lucky Amiwero, said the maritime industry witnessed significant downturn in the last five years as a result of government neglect.
Amiwero said if the sector must grow to attain its full potentials, the government must do more than pay lip service to the challenges facing it.
He said, "The maritime sector was flogged for the past five years and since then, we have been experiencing downturn because not much have been invested in the sector even though we are second in terms of revenue. The gridlock problem, cost of cargo clearance at the port, lack of scanners have persisted for too long because government has not been serious about trying to find solution to the problem in Apapa. It is not just about repairing the road; the gridlock is about looking at how we need to take care of the port and plan outside the Lagos ports.
"These are issues the government needs to look into and see how they will intervene and address the situation because the more we continue to lose out in the maritime space, the more we continue to lose employment. The industry has lost close to 60 percent of the work force and it is going to lose more if government is not serious about anything.
"What we are doing is allowing other countries benefit from our own throughputs. The government should set up a committee to look at the reforms. You don't bring politicians to come and rule the port, we need experts to look at the port sector and reform it. Once you don't put experts into things, there is no way you can get it."
On his part, Director General, Lagos Chamber of Commerce and Industry (LCCI), Muda Yusuf, said if improvement and development must be achieved in 2020, there is need for Customs to review its process of cargo clearance, which he said gives too much room for discretionary powers by officers and has made Lagos ports the most expensive to do business globally.
He also stressed the need for government to invest in infrastructure and use of automation for quick clearance of cargo at the ports.
"We need to review the processes of cargo clearance. These processes are very frustrating to importers. We have too many discretionary powers, which are also creating room for corruption, so we need to streamline the processes because they are making cargo clearance at the ports especially Lagos ports very costly and it is a nightmare for many importers particularly the medium and large enterprises.
"We have been talking about single window for God knows how long, yet it has not happened. We are still doing physical examination this day and age with the size of the economy. All these impose phenomenal cost on businesses. So we need to look at all these processes, use technology and reduce discretionary powers in terms of cargo releasing.
"Then, this idea of putting revenue generation ahead of trade facilitation is something Customs needs to look at. We need to scale up trade facilitation. That element of their role has been totally relegated because they are chasing revenue. We also need to look at our trade and tariff policy generally, to make sure that it is consistent with the objectives that the government wants to achieve. Some of the tariffs we have are too prohibitive and so we need to look at them in order to have an efficient economy and one that does not push too much burden on citizens," he said.
Also speaking, a member of the Steering Committee of the Nigerian Shipowners Association (NISA), Taiwo Akinpelumi, urged the government to focus more on its coastal state responsibility including providing security for vessels from attacks to earn Nigeria its place in the comity of maritime nations.
He said, "If we get that right and we are really very responsive and forthcoming with our coastal state responsibility, it will go a long way. The struggle for IMO election would not be there. I want to see an industry that is developed in terms of capacity. We also want a situation where government will consider shipping and maritime as so important that it can bridge the deficit gap in the nation's budget."