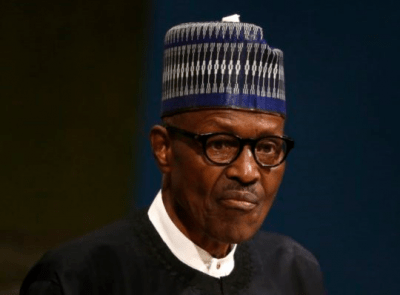 Stakeholders in the maritime sector of the nation's economy have expressed support for the extension of the lockdown order by the President, Muhammadu Buhari.
President Buhari, on Monday, ordered the residents of Lagos, Ogun and the Federal Capital Territory to stay indoors for another 14 days as part of measures to curb the spread of the coronavirus disease (COVID-19). 
A Steering Committee member of the Nigerian Shipowners Association (NISA), Captain Taiwo Akinpelumi said while the lockdown is necessary to save lives, businesses are suffering. 
Akinpelumi, who is also the Managing Director/Chief Executive Officer, Oceanic Energy Limited, said, "One has to be alive to think about business. The lockdown is very necessary because people did not embrace it the way it should be. Every right thinking Nigerian will support the lockdown. No sector is spared. Be it maritime, banking, education, manufacturing and others. No one is laughing at the moment. 
"The business has gone to the level of working from home. We should not overlook the fact that the business climate in Nigeria is very unfriendly to private business. It is that aspect government actually have to look at critically to see how they can come to the rescue of private business owners," he said. 
The Deputy National President, NAGAFF headquarters, Simeon Nwonu said, "There is a problem and we all recognize that it is a global problem. It is not restricted to Nigeria only. The extension of the lockdown is expected because of the daily increase in the number of people contracting the disease. 
"However, there is hunger in the land. 80 per cent of Nigerians feed based on what they can get daily. By restricting people to be in the house virtually for a month, crime rate will be on the increase."
On his part, the Chairman, Ports Consultative Council (PCC), Otunba Kunle Folarin said the lockdown is in the interest of the citizens. 
"The lockdown is in the interest of everybody whether you are a seafarer or dock worker or civil servant. The Port Health officials are still in the port to attend to any visitors that need medical care," he said.