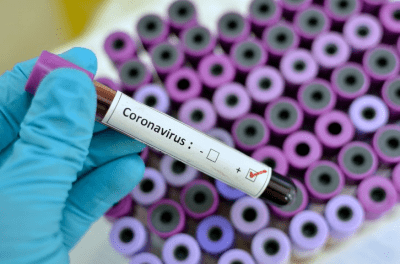 The Nigeria Centre for Disease Control (NCDC) on Tuesday confirmed 19 additional cases of COVID-19 infections, bringing the total number of infected people in the country to 362.  
Of the 19 new confirmed cases, 14 were recorded in Lagos, two in the Federal Capital Territory, one each in Kano, Akwa Ibom, and Edo states.
The NCDC, via its Twitter handle, also confirmed that one new death has been recorded, making the number of fatalities from the infection rise to 11..
Lagos State Commissioner for Health, Prof. Akin Abayomi, said the deceased is a 56-year-old Nigerian man, who returned from the United States.
Six of the 11 fatalities were recorded in Lagos, two in Abuja, while Edo, Katsina, and Delta states recorded one each.
The newly-released statistics showed that 99 patients have been discharged from the virus that had spread to 19 states and the FCT.
"Nineteen new cases of COVID-19 have been reported as follows: 14 in Lagos, two in FCT, one in Kano, one in Akwa Ibom, one in Edo.
"As of 09:20 pm on the 14th of April, there are 362 confirmed cases of #COVID-19 reported in Nigeria. 99 have been discharged with 11 deaths.
"Currently, Lagos has 203 cases, FCT- 58, Osun- 20, Edo- 18, Oyo- 11, Ogun – nine, Bauchi – six, Kaduna – six, Akwa Ibom – six, Katsina – five, Delta – three, Enugu – two, Ekiti – two, Rivers – two, Kwara – four, Ondo – three, Benue – one, Niger – one, Anambra – one and Kano – three," NCDC said.